Briana Nicole Hoskins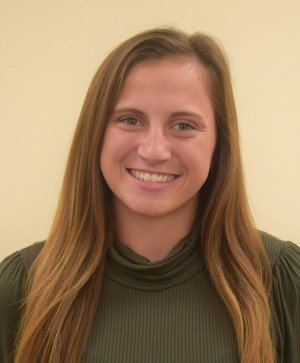 Student Trustee
Briana Nicole Hoskins, of Sicklerville, NJ, was sworn in as the student trustee of the Herkimer College Board of Trustees in September 2019. The responsibility comes as part of her duties as Student Government Association (SGA) president for the 2019-20 academic year.
Hoskins is a sophomore Liberal Arts and Sciences: Science student and an outfielder on the Generals softball team. During her time at Washington Township High School, she was named an Air Force Junior Reserve Officer Training Corps: Non-Commissioned Officer of the Year winner, American Veterans Diligence Award winner, Outstanding Cadet national winner, and was inducted into the AFJROTC Kitty Hawk Honor Society.
Hoskins was a member of the psychology and science clubs during her freshman year at the College. She developed, organized, and implemented an inaugural Earth Day recyclable bottle and can drive for charity, which science club adviser Nicole McDaniels said they hope to turn into an annual event.
Hoskins also served as an SGA senator. She said she enjoys the challenge of climbing the ladder and did not hesitate to run for the office of SGA president. She will be taking over for former SGA President Justin Jones, who graduated from the College in Spring 2019 with a degree in business administration.
"I'm looking forward to new experiences and meeting new people," she said. "I'm excited to try to fill the shoes of our last SGA president."