About President McColgin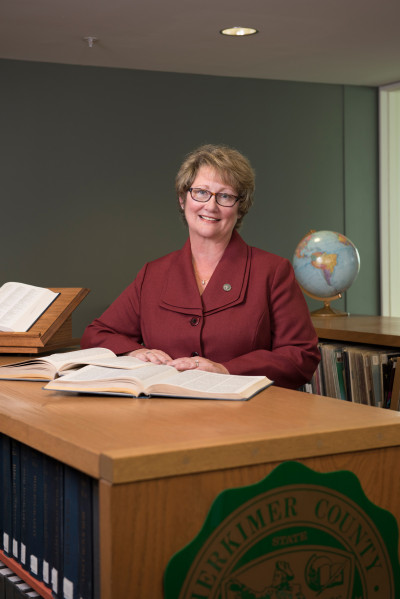 Dr. Cathleen C. McColgin joined Herkimer County Community College in June 2015 as the institution's fourth president. Dr. McColgin previously served as provost and senior vice president at Onondaga Community College, as provost of Cayuga Community College's Fulton Campus and as a faculty member and coordinator of the Nursing Arts Laboratory at Cayuga. She is a registered nurse and served as an officer in the United States Army Reserve as a member of the 376th Combat Support Hospital, obtaining the rank of captain.
President McColgin is a proud community college graduate with associate degrees from two community colleges. She also holds a bachelor's of science from Syracuse University's College of Nursing, and an M.S. in nursing and a Ph.D. in higher education from Syracuse University.
Dr. McColgin serves as president of the New York Community College Presidents (NYCCAP). In addition, she is a member of the Higher Education Research and Development Institute, a national advisory board comprised of community college presidents, and serves as an evaluator for the Middle States Commission on Higher Education.
President McColgin serves as vice president of the Board of Directors for the YWCA of the Mohawk Valley. She is also a member of the following: President's Advisory Council for the National Junior College Athletic Association Board of Regents, SUNY Polytechnic Institute's College of Health Science Advisory Board, Regional Advisory Board of Excellus BlueCross BlueShield Utica Region, Community Foundation of Herkimer and Oneida Counties Board of Trustees, and Mohawk Valley EDGE Board of Directors.