Undefeated Season: Remembering the 50th anniversary of the men's fastpitch softball team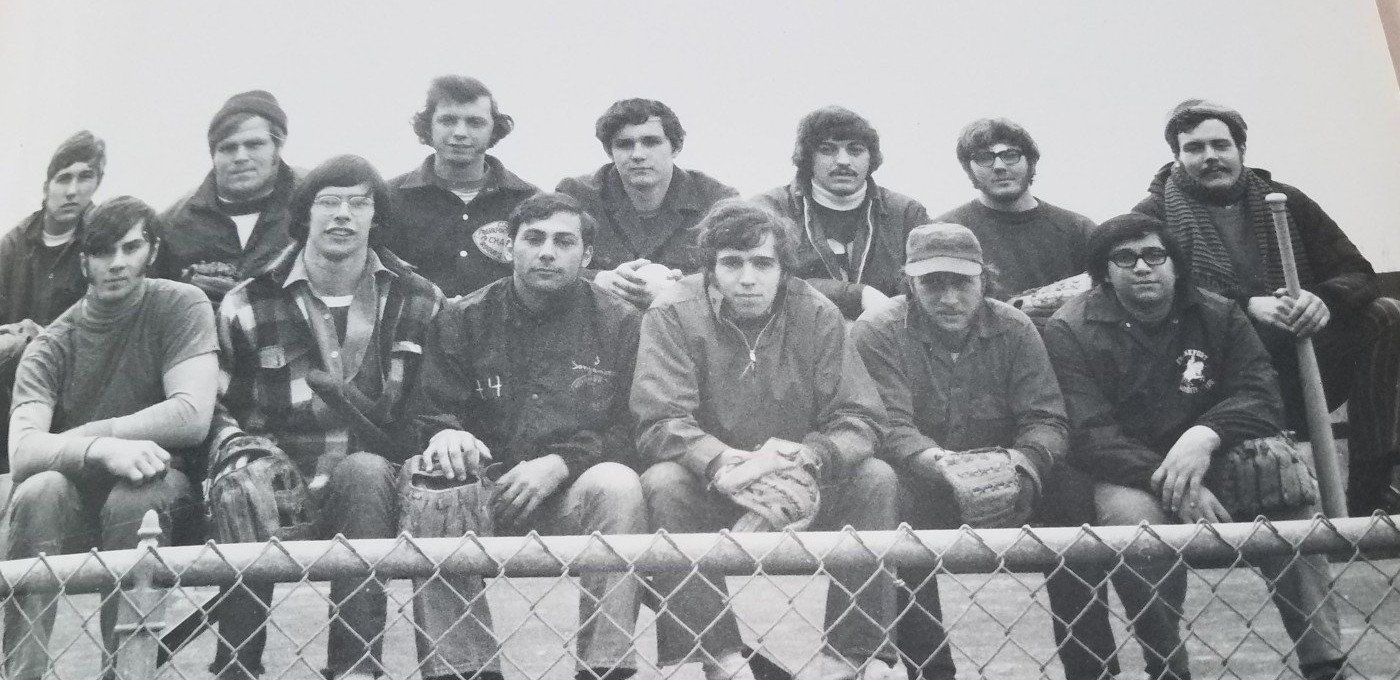 Nearly 50 years ago, a new curiousness surrounding collegiate athletics would put Herkimer College on the road to becoming the championship athletic program it is today.
And it began with men's fastpitch softball.
"At the time, we didn't have the right equipment for baseball," said Professor Emeritus Ray Lenarcic. "With fastpitch softball, the key was the pitcher."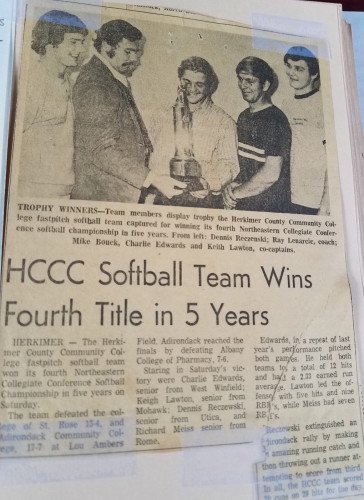 Softball comes in two play styles: fastpitch and slowpitch. Fastpitch, the more common type of play and the only one used at the college level, focuses on striking out batters, stealing bases, etc. In slowpitch, which is considered more recreational, the aim is to throw the ball so slowly that the batter can't make any big hits or plays.
Collegiate athletics would eventually drop "fastpitch" and refer to the sport simply as "softball."
Lenarcic was appointed one of the first Generals coaches in 1968 when the College, under President Robert McLaughlin, was in only its second year of existence. The first sports to be played were men's softball, coached by Lenarcic and assistant coach Gordon Fike; men's basketball, coached by Professor Emeritus Gary Ruff; cross-country, coached by Frank Menapace; and skiing and tennis, coached by Bill Pelz.
The softball team competed in the Northeastern Collegiate Conference against two and four-year schools alike. Lenarcic recalled how they defeated Utica College in a 1969 matchup and faced off against schools like The College of St. Rose, Albany College of Pharmacy, and more.
In that first year of competition, Lenarcic's team won a championship title. Then they did it again in 1970.
In 1971, 50 years ago, not only did the team win the championship a third time, players Louie Cattadoris, Thomas Hawkins, Keith Lawton, John Longeretta, Joseph Kalassy, Frank Matthews, Bill Plante, Joseph Sanganetti, Michael Scalise, Richard Scalise, and Patrick Whalen took the team to an undefeated 11-0 season.
"That's probably one of my fondest memories of the team," Lenarcic said. "It ties in with meeting and knowing these young guys and making lifelong friends with all of them."
The fastpitch softball team won the championship title in four out of the five years it was in existence (1968, 1970, 1971, and 1972).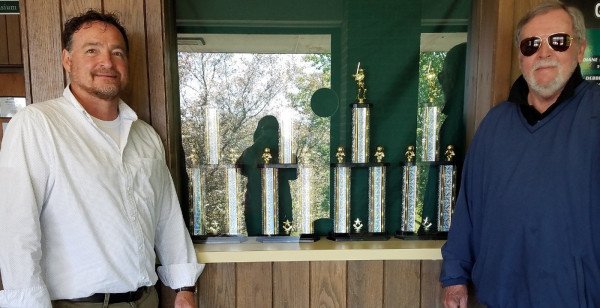 Thanks in part to their success and Herkimer College's overall expansion, there was enough interest in collegiate athletics that in 1973, under the leadership of then-athletic director Tom LaPuma, a collegiate baseball program was introduced and the men's fastpitch softball team was disbanded. Softball became a women's sport, with Coach Jeanne Galvin at the helm. Today, both the baseball and softball programs are highly successful, regularly earning national rankings and boasting numerous titles.
Even though the fastpitch softball team was disbanded, Lenarcic said the bond among the players was lifelong. He still keeps in contact with many of them.
"It was a great pleasure to both teach and coach these young men," Lenarcic said. "They showed tremendous grit, both in class and on the softball diamond, and they all went on to be pillars in their communities. They'll forever be a part of my memories."