The General's Cupboard donates over 100 boxes of goods to local food pantries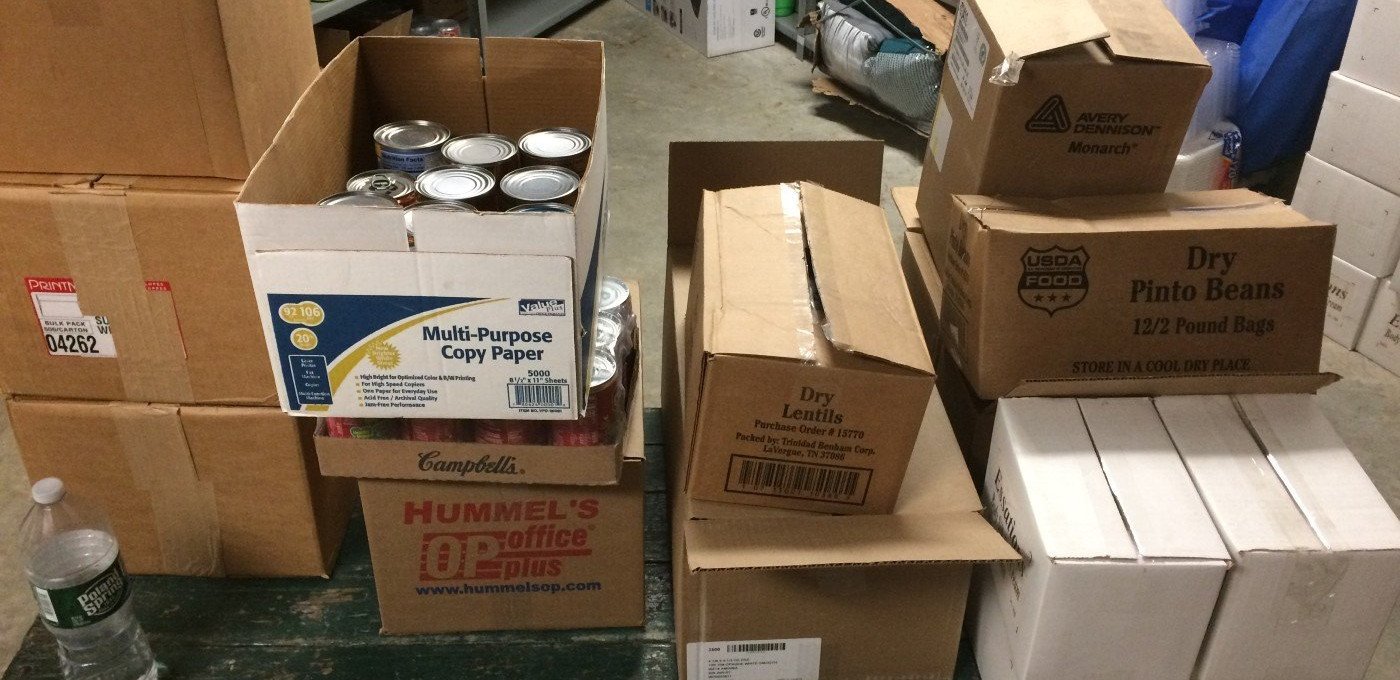 With many students learning remotely during the fall semester, there was a decreased need for the ample food in the General's Cupboard, Herkimer College's on-campus food pantry.
"After receiving several generous donations from Walmart, the committee realized we had more in our inventory than our students would be able to utilize within the semester," said Paula Moore, a member of the General's Cupboard steering committee. "We decided to reach out to our local food pantries and assess the best places to pay forward our inventory."
Committee members, as well as several Herkimer College students on work-study, loaded non-perishable canned fruits, soups, stews, canned meats, beans, broth, ready-made rice and pasta meals, gravy packets, condiments, salad dressings, spices, and more into boxes. With the help of College facilities staff, the shipments were delivered to the Salvation Army of Herkimer, the Little Falls Food Pantry, and Ilion Catholic Charities.
Each local food pantry received three shipments over the course of the semester, with about 12 to 16 boxes of goods per shipment, Moore said. That's more than 100 boxes of donated food.
"Paying forward to other pantries in our area is an honor," Moore said. "We will continue this into the new year."
---
This story was written by Kira Maddox, Herkimer College's public relations assistant. Contact her at maddoxkl@herkimer.edu.