This Giving Season, Consider Supporting our Students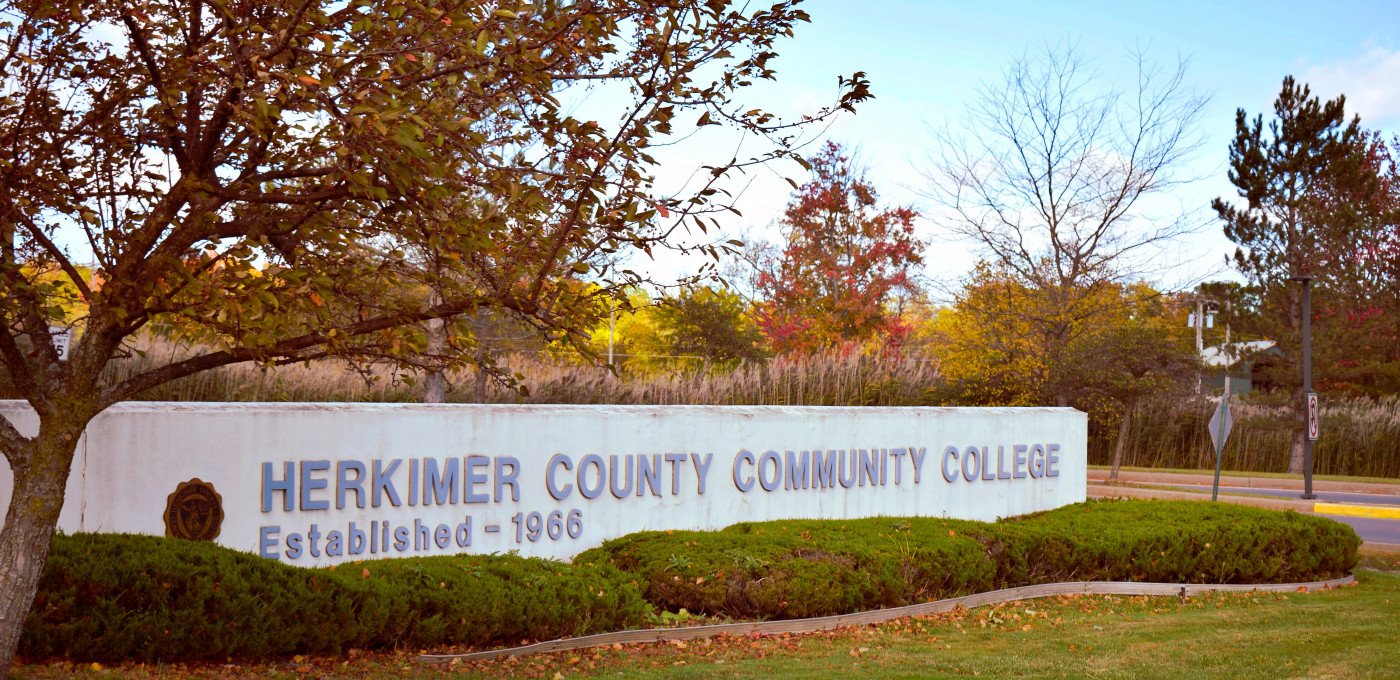 This holiday season, we're taking a moment to think about what we're thankful for.
We're thankful to our students, who have shown great resilience this past year with the changes due to the global COVID-19 pandemic.
We're thankful to our faculty, who have been extremely adaptable and innovative as their course delivery saw drastic changes.
We're thankful for our staff, who learned new processes and procedures to continue to serve students – on campus and off.
And we're thankful to our alumni and friends, who have always given us their love and support.
But as much as we focus on all the challenges we've overcame this past year, there's still the reality that much of our normal way of operating was put on hold.
Due to the global COVID-19 pandemic, the Herkimer County College Foundation was unfortunately unable to hold many of its normal fundraising events this year. The Foundation was established as a not-for-profit corporation in 1967. It has been instrumental to the advancement of Herkimer County Community College, purchasing the original 200 acres of land where College now sits and helping hundreds of students access higher education each year by providing scholarships and other financial assistance.
Now, more than ever, we look to the alumni and friends of Herkimer College to help us support our students, who are also facing new economic hardships.
The Foundation has several ways for interested individuals to give back:
Donate to the Annual Fund
The Annual Fund is the Foundation's general gifts fund. These donations help advance the Foundation's top priorities, such as scholarships, updating technology, and assisting in professional development for students, faculty, and staff.
Restricted Gifts
Are you personally thankful to a certain program or department at Herkimer College? Then submit a restricted gift! Unlike the general Annual Fund, this option allows you to specify exactly what part of the Herkimer College community you want your donation to impact. It can be a certain academic or athletics program, college department or club, a certain scholarship program, or any other aspect of the College you're interested in.
In-Kind Gifts and Equipment Donations
As an institute of higher learning, Herkimer College is always looking for ways to be at the forefront of technology and offer the best in cultural enrichment for our students. Not only do we accept a variety of learning supplies, tech equipment (computers, tablets, etc.), and building materials, but we're also open to donations of works of art or historical items for students to view in the Cogar Gallery.
Memorial Donations
Honor a life by impacting a life with a memorial donation. These gifts, made in remembrance of a loved one, support the Foundation's scholarship program and directly impact the lives of Herkimer College students. Donations can be made to a pre-existing scholarship, or a new scholarship can be created in someone's name.
Planned Giving
For those looking at their estate management, Planned Giving may be of interest. With this giving structure, the Foundation will work with your financial planner or accountant to develop a plan for a deferred gift to the College. Planned Giving allows you to create a legacy and ensure your donations have a lasting impact on our institution and the lives of students and their families.
For more information on how to give, contact the Foundation office at (315) 574-4015 or online at herkimer.edu/give-back.
---
This story was written by Kira Maddox, Herkimer College public relations assistant. Contact her at maddoxkl@herkimer.edu