Pandemic Spurs Innovation, Compassion and Resiliency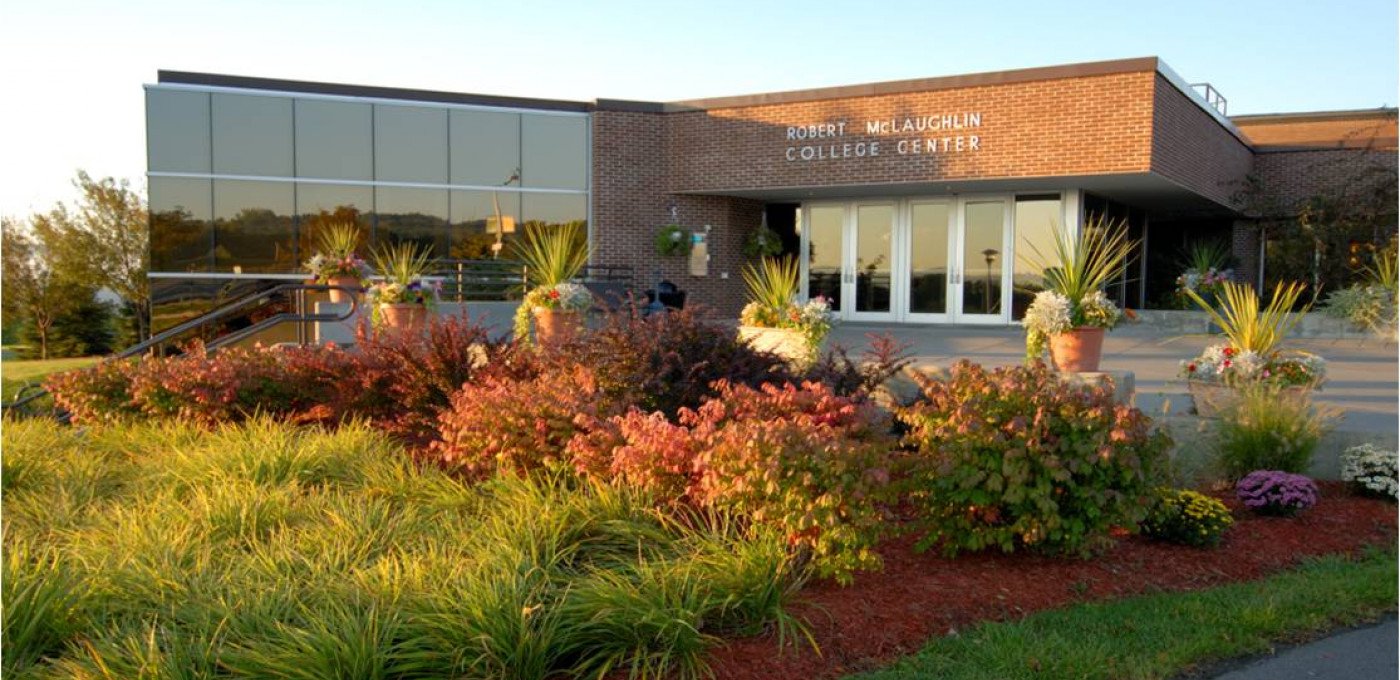 While 2020 has been the most challenging year to be in higher education, it has also been one of great innovation, compassion and resiliency—not only for students, but for faculty, staff, administrators, and for organizations themselves. From responding to ever-changing guidance and information regarding the virus, to delivering meaningful, engaging lessons remotely, to enforcing strict safety protocols for students on campus, to facing enrollment concerns and budget deficits, the pandemic has shaken even the strongest of institutions.
Last March, in an effort to protect our campus community from a virus we knew little about, we informed our students not to return to campus after spring break (with some exceptions), and we sent employees home to work remotely. In 17 days, our academic team and faculty transitioned 419 on-campus classes to alternative modes of delivery, and our staff created remote student services and support programs such as our laptop loaner program. It was a daunting task for all involved, and I am proud of the way Herkimer College responded swiftly and with great compassion for our students and each other.
Throughout the summer, we spent countless hours planning for our fall semester restart. Every decision made was guided by our commitment to providing for the health and well-being of everyone in our campus community, while ensuring academic and business continuity. We had initially been optimistic about being able to return to a typical delivery of in-person classes this fall. As the fall approached, based on new information and guidance from SUNY, we decided on a much more prudent plan. The majority of on-campus, in-person courses were transitioned to "real-time remote," with some exceptions for classes that require applied learning to achieve student or program learning outcomes.
We welcomed about 250 students to our residence halls, with the understanding that campus life programming would be limited. All rooms were made singles, and students were required to sign a pledge agreeing to rules and protocols to ensure the safety of our campus community. All residential students were tested for the virus prior to moving into their on-campus apartments, and they have been participating in regular pooled surveillance testing since.
On October 31st, Herkimer received four positive test results (a total of 5 to date). Immediately upon notification, we went into contact tracing mode. Class schedules and accompanying rosters were obtained, and we quickly contacted students and employees who had been potentially exposed. Individuals who live off campus are quarantined at home, and residential students who share an apartment were moved to apartments set aside for quarantine purposes. While all directives regarding quarantine/isolation protocols and follow-up testing is the purview of the local health department, we continue to work hand-in-hand with the Herkimer County Department of Public Health to support contact tracing and enforce quarantines and other protocols.
Also in response to the positive test results, we transitioned face-to-face classes in which there was potential exposure to real-time remote delivery until further notice. Additionally, the frequency of required surveillance testing was increased to weekly for all residential students, as well as commuter/off-campus students with one or more on-campus/in-person classes.
I am incredibly proud of the caring and supportive campus environment here at Herkimer. Throughout the pandemic, we have made it a priority to put in place a variety of methods to identify and address individual concerns and barriers to success for each individual student. Whether it be loaning laptops to students, providing access to WiFi, offering remote tutoring, or addressing financial hardships, we have been proactive and compassionate in helping our students be successful.
The faculty and staff have worked tirelessly to prepare for and deliver a very different fall semester – they have been creative, supportive and compassionate. Our students are taking the pandemic seriously, following the protocols and safety procedures we have in place. Despite the many challenges and disappointments along the way, they have shown great resiliency, patience and understanding, and I could not be more proud of them.
While we don't expect the spring 2021 semester to return to a more typical mode of class delivery, I am hopeful we will be able to offer more face-to-face co-curricular and extra-curricular opportunities for students. In the meantime, we continue to make decisions, in accordance with directives from SUNY and our public health department, to ensure the health and safety of our campus community, while delivering a quality and supportive academic experience for our students.
Cathleen C. McColgin, Ph.D.
President, Herkimer County Community College