Recent grads reflect on completing degrees amid COVID-19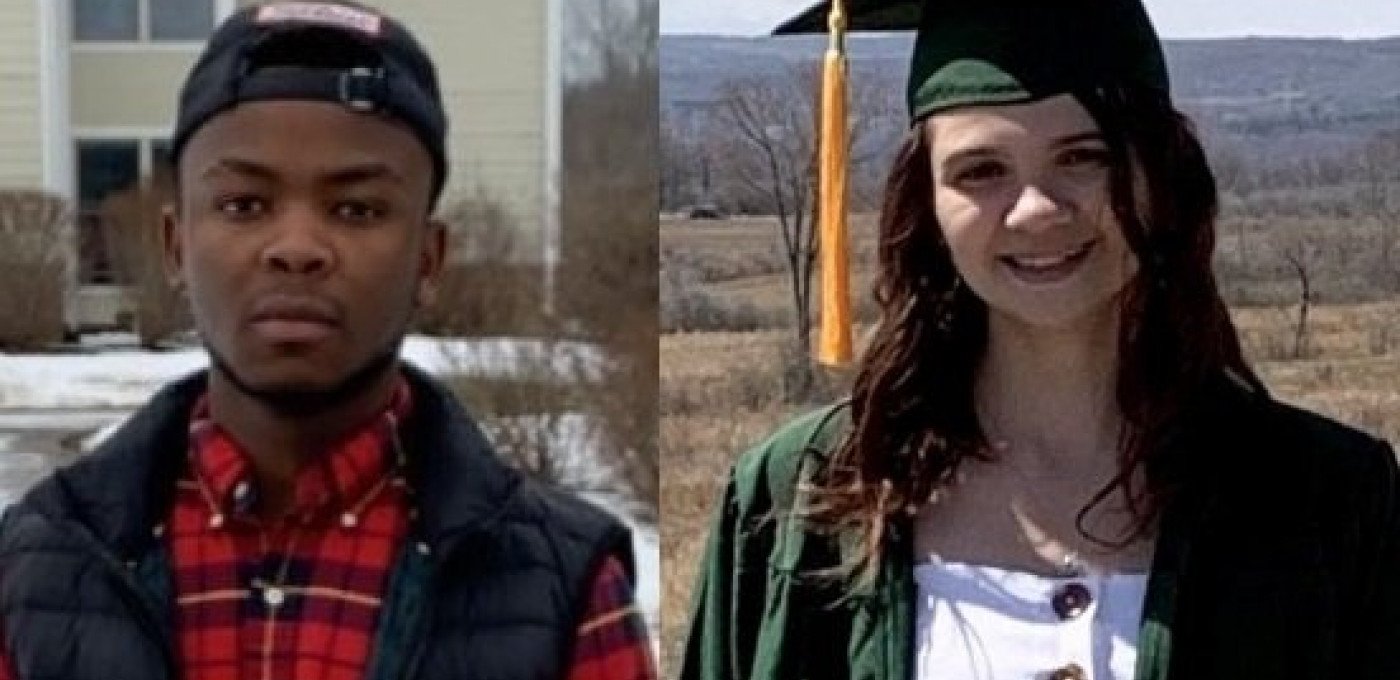 Ramazani Juma '20
Criminal Justice
For 20-year-old Ramazani Juma of Utica, NY, the most difficult part about the global pandemic has been staying away from people.
"I'm a very social person normally. I'm a person who likes to be outdoors," he said. "All of this just hasn't felt normal."
During the Spring 2020 semester, Juma worked at a nursing home while he wrapped up his final semester at Herkimer College. Once COVID-19 came through and the nursing home stopped allowing visitors, he said it felt like something out of a movie — everything was eerily empty.
But Juma remained positive in the face of this new adversity. When asked how he felt about the sudden news that the College would be going to alternative modes of delivery and that he would have to move out of his on-campus apartment, his demeanor remained calm and cool. He had actually worked ahead throughout the semester and had almost finished some of his online courses by the time the announcement came, so when his normally on-campus courses made the switch he was already familiar with the platforms.
Instead of getting overwhelmed, Juma said he actually helped out several of his peers with their schoolwork. He graduated from the College's criminal justice program with Cum Laude honors.
"I'm just dedicated to doing what I need to do to be successful," Juma said. "If there's a new obstacle, I just focus on getting past anything in my way."
Juma said he has a long road ahead, pandemic or not. He plans to go to Utica College in the fall to earn his bachelor's degree before going on to law school. Juma's family is Somalian, and he was born in a refugee camp in Nairobi, Kenya. He came to the United States when he was 4 years old and reflected on his experience growing up in poverty as a person of color.
"Black people don't get the same representation in the legal system," he said. "We should be focused more on helping people than just incarceration."
Natalie Todd '20
Early Childhood Education
Natalie Todd had taken online courses before and didn't do as well as when she learned in the classroom, so when she heard the remainder of the Spring 2020 semester was going to be remote, she said she was nervous.
"It was a big change, it was something I had to get used to," she said. "But it was better in a way, because I was more in contact with my teachers with Zoom meetings and things."
Todd said her instructors were all very understanding of her hesitance and were willing to work with her, and she took advantage of virtual tutoring offered through the Academic Support Center.
After graduating from Herkimer College amid a global pandemic, Todd went directly into the workforce. She now works as a school aid for Upstate Cerebral Palsy. Being in the field is a little different than what Todd would normally be experiencing. Her orientation was done virtually, and they have to enforce social distancing between the children, wear masks, and get regular temperature checks when they arrive.
Regardless, Todd said she is doing what she loves and appreciates the first-hand experience. She said she always wanted to be a teacher, and after working in a classroom with a child with special needs through a BOCES career and technical education program realized she wanted special education to be her niche.
"The question was less about if it was safe for me to work and more about, 'Am I ready?' 'Do I want to start working or try to continue my education?'" she said. "With COVID, my mom helped me see that it might be harder to get a job later, so I decided to try it out. I'm so glad I did."
Todd said she makes sure to follow the state guidelines — regular hand washing, wearing a mask in public, practicing social distancing, etc. — and largely feels safe, but, like everyone else, is ready for things to hopefully go back to normal soon.
---
This story was written by Public Relations Assistant Kira Maddox. Contact her at maddoxkl@herkimer.edu.