Special visits to Project SEARCH grads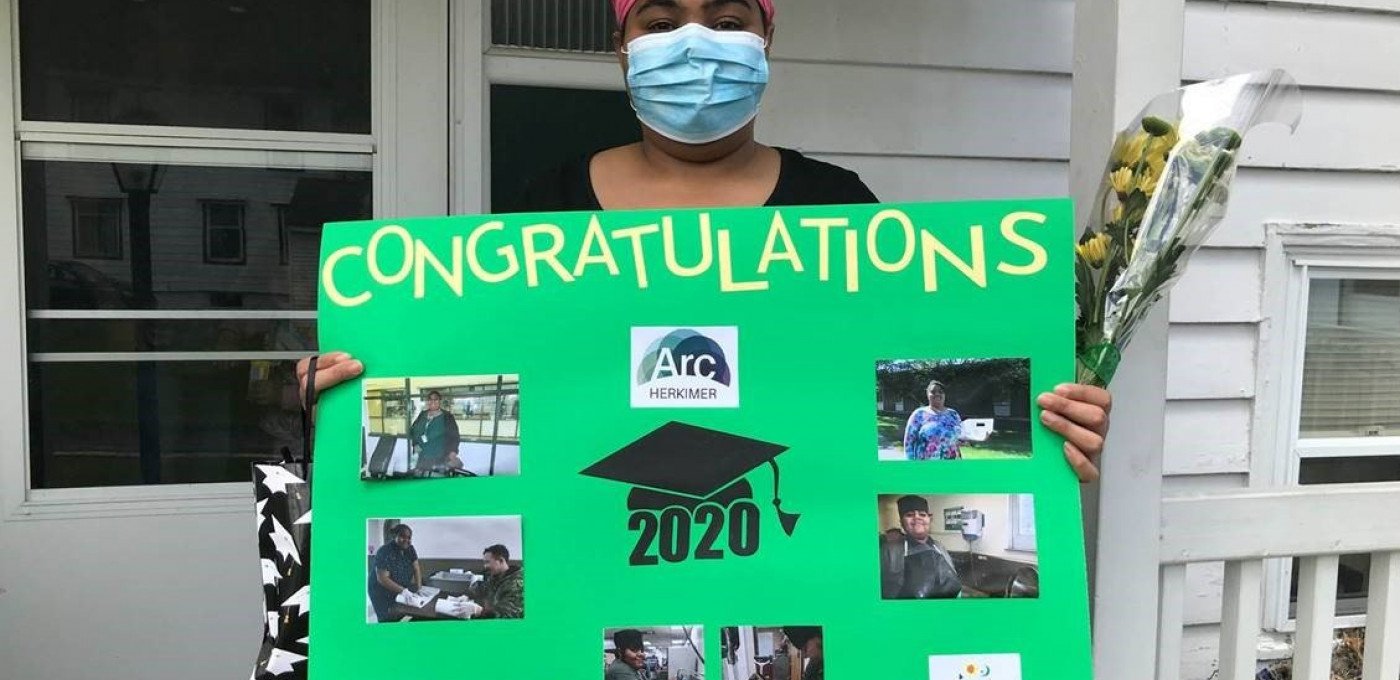 Though it was not the ceremony we all had planned for, the Arc Herkimer and Herkimer College staff visited each of the Project SEARCH interns at their homes to congratulate them.
We are so proud of all that our interns accomplished last year, and we are thankful for our partnership with Arc Herkimer that allowsthis wonderful program to take place at Herkimer College.
CONGRATULATIONS TO OUR PROJECT SEARCH 2020 GRADUATES!