Accounting A.S.
Your bright future starts today.
With an A.S. in Accounting, you'll be prepared to successfully transfer to a four-year college or university to continue your studies.
As an accountant, you will:
collect and analyze financial data
design and maintain accounting systems
prepare budgets, financial statements, and tax returns
conduct audits
Most Herkimer graduates also choose to transfer to exceptional four-year colleges and universities throughout the northeast, including SUNY Poly, Utica College, SUNY Oswego, SUNY Geneseo, SUNY Plattsburgh, and SUNY Binghamton.
The workforce demand is strong. According to the U.S. Bureau of Labor Statistics, employment of accountants is projected to grow 10% before 2026. And salaries remain well above national averages.
Support for advertising of this program was provided by the Federal Carl D. Perkins grant administered by the NY State Education Department.
---
Faculty Spotlight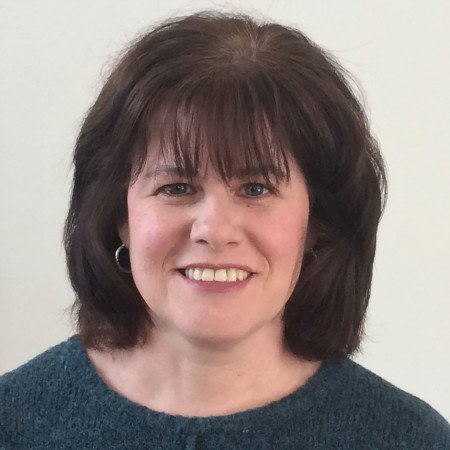 "I was fortunate to have some outstanding teachers when I was in high school, and I saw what a difference a person could make as a teacher. I also became a math tutor my freshman year of college, and I really enjoyed it. I enjoy working one-on-one with students on topics that interest them. I have been fortunate to work with many intelligent and motivated students."
-- Amy Getman, Assistant Professor of Accounting
Read her full Q&A
---
Featured Graduate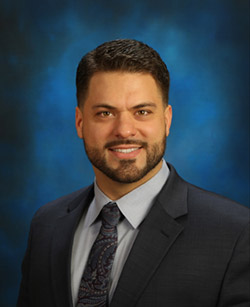 Thomas Dolin loves helping people; he has always been that individual that stops what he is doing to assist others in need. As a Financial Advisor for The Prudential Insurance Company of America, he helps clients to develop a clear picture of their financial goals by mapping out the best approach on how to achieve them. He provides guidance in identifying the best steps to take, and points out any risks, so that they may make an informed decision – whether they're just starting out in life, providing for a family, or planning for retirement.
"My clients work hard their entire life in order to retire," Dolin says. "I like to see to it that they can do so in the comfort of knowing their limits, because they have a strategy in place."
Dolin describes his time at Herkimer as a transitional experience, in which he was able to discover his interests. Being a student athlete played a key role in his success. "I would be lying if I didn't admit that my college studies, good grades, and my participation in events were strongly driven by baseball." Dolin says. "To be a Herkimer College athlete, there were high expectations as a scholar."
In addition to financial advising, Dolin also recruits and develops people with interest in his line of work, along with participating in his company's Management Development Program. Looking back, he credits Herkimer with helping him find his path.
"I firmly believe that I wouldn't be who I am today if it wasn't for attending Herkimer and being enrolled in their Accounting program."
Offering investment advisory services through Pruco Securities, LLC (Pruco), doing business as Prudential Financial Planning Services (PFPS), pursuant to separate client agreement. Offering insurance and securities products and services as a registered representative of Pruco, and an agent of issuing insurance companies.
1008883-00001-00
---
Curriculum
View our program course requirements as published in the College Catalog: Accounting A.S.
---
Transfer Agreements
Below is a list of transfer agreements we have established (for our Accounting A.S. Program) with four-year colleges & universities to provide a seamless transfer of credits.
Programs also offered online are denoted by asterisk.*
---
Career Opportunities
Accountant
Bookkeeper
Clerk
Controller
Chief Financial Officer
Financial Analyst
Payroll
Auditor
Tax Specialist
---
Online Learning
The Accounting A.S. program may also be completed entirely online through our Internet Academy. We offer the same level of care and service to online students as we do to on-campus students. All necessary services are accessible online, including registration, placement testing, bill payment, tutoring, book purchasing, and academic advisement. Learn more!
---
Gallery
---
Cost & Financial Aid
Herkimer College offers a quality and affordable educational experience. Learn about our cost of attendance and financial aid.
---