Science A.S.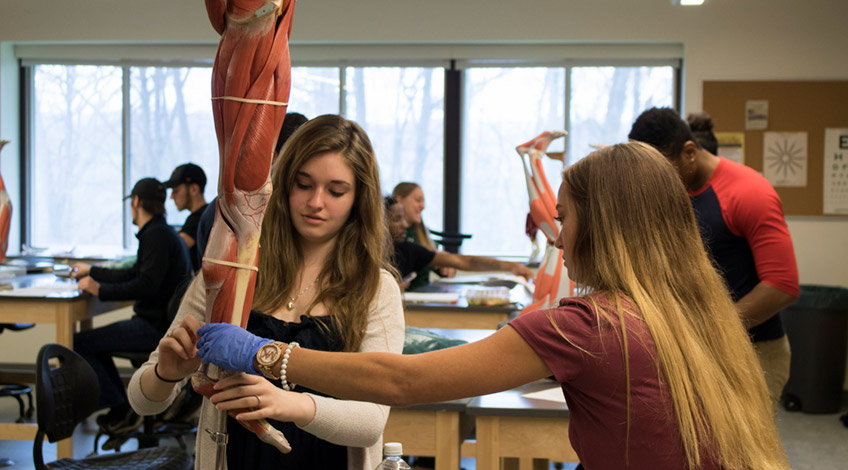 Apply Now
Request Information
The scientific knowledge, skills and values you need.
As a graduate of the Science program, you'll acquire the knowledge, skills and values needed to prepare you for transfer to upper-division programs, and to become a scientifically literate citizen.
Graduates are prepared to:
Demonstrate analytical abilities in organizing, data gathering, synthesizing and evaluating
Demonstrate an ability to use the scientific process to solve problems
Demonstrate an understanding of value systems
Write a scientific research paper
Discuss and evaluate current science issues such as health, medical, environmental and biotechnology problems
Featured Graduate
David Rampe has put his education to good use. An author and contributor to over 80 publications as well as co-inventor on several drug patents, he cites his biggest career accomplishment as helping unravel how pharmaceutical drugs can produce arrhythmias in the heart.
 Rampe says that his time at Herkimer was key in building his confidence to continue on to a four-year institution. "Coming from a small, rural school… I felt insecure," Rampe recalls. "But at Herkimer the teachers were good; I got my feet wet and started taking courses like physics and chemistry."
 He continued at Buffalo receiving his Ph.D. from the Department of Biochemical Pharmacology followed by a post-doctoral fellowship at Baylor College of Medicine.
 "I still remember Herkimer," Rampe stresses, "Herkimer gave me the preparation I needed to succeed."
Transfer Agreements
Below is a list of transfer agreements we have established (for our Science A.S. Program) with four-year colleges & universities to provide a seamless transfer of credits.
Programs also offered online are denoted by asterisk.*
Course Catalog
View our program course requirements as published in the College Catalog: Science A.S.
Program Map