Faculty & Staff Spotlights
Debra Sutton
Associate Professor - Travel & Tourism
---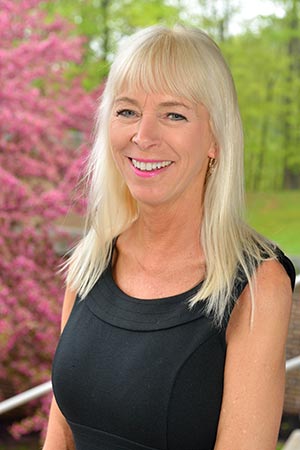 Education:
M.S., Management Science/Human Resources Management, Binghamton University
B.P.S., Business/Public Management, SUNY IT
A.O.S., Executive Secretarial Studies, Bryant-Stratton

Professional Affiliations:
Educational Institute of the American Hotel & Lodging Association
New York State Hospitality & Tourism Association
New York State United Teachers Association

Board Memberships:
Herkimer College Travel & Events Management Advisory Board, Chairperson
American Cancer Society- Board of Directors Five Years of Service (1996)

Honors & Awards:
SUNY Chancellor's Award for Excellence in Teaching
American Hotel & Lodging Educational Institute, Certificate as Instructor of Convention Management and Service course and Front Office Procedures
Cvent Supplier Network Certificate of Excellence
Herkimer College Internet Academy Award
Herkimer College Leadership Travel Club Award
Who's Who Among America's Teachers Award
American Express Service Excellence Award

What inspired you to become an educator?
Prior to teaching at Herkimer, I worked in many areas of the hospitality industry. As a seasoned professional and one deeply interested in teaching and training, I wanted to transfer these skills into the classroom. My passion for the industry and strong desire to educate and train future industry leaders led me to Herkimer. Furthermore, I wanted to become a part of one of the highest quality programs and curricula and to continually enhance the college's leadership position and strong reputation in Travel and Event Management education. Herkimer's travel program also reflects the needs of the local community.
What do you find most rewarding about teaching and why?
I have the opportunity to teach a variety of courses both on-campus and online which makes an impact on a variety of students' lives. I envy all the opportunities that my students will have. This profession keeps you young and is a quality career. Because of the ever-changing travel and hospitality industry, faculty must keep abreast of changes and developments constantly. This affords a great deal of professional and intellectual growth. Students must be ready for the 'real world' and adequately prepared for the daily work experience. The most rewarding is to see students succeed. Alumni are employed in a variety of areas and in worldwide locations. In fact, I often connect with them in my world travels.
What do you think makes the educational experience at Herkimer unique?
The college has a strong reputation in being responsive and courteous to students' needs. We respond to the needs of a varying population, including traditional and non-traditional students, and international students either on-campus or through our Internet Academy programs. Herkimer strives to develop skills, understanding and appreciation and to impart the knowledge and skills needed to enter and progress as employees in this field as well as for further academic/degree work. Our programs are practical and up-to-date, and include dedicated faculty with industry experience and a long-term commitment to student's futures.
What do you enjoy most about teaching at Herkimer College?
Herkimer is a very special place. What I mean by that is the culture and environment in which I work. I thoroughly enjoy it and it is a pleasure to work with all stakeholders on campus. We are a very friendly institution and everyone is caring and helpful. Faculty are able to get to know all of their students due to the faculty-student ratio. I can honestly say that I enjoy coming to work every day.
What is something that most people wouldn't know about you?
I have to travel because I could be from anywhere…I'm adopted!!!