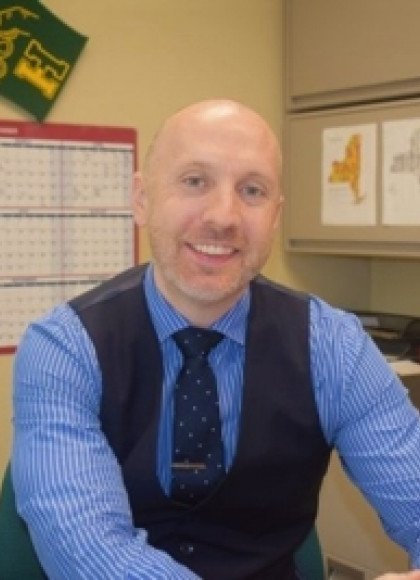 Denver Stickrod, Ed.D.
Director of Admissions
Hired in 2018
Bio
Hobbies: Anything outdoors – hiking, biking, camping, kayaking, paddle boarding, etc., etc. I love exploring new areas and finding hidden gems. I taught myself to play guitar in high school so music has been a big part of my life. I also enjoy working out and watching sports, especially baseball and football/fantasy football.
Favorite Restaurant in Herkimer: Tokyo Sushi. I recommend the vegetable rolls with an appetizer of edamame and miso soup. Try the seaweed salad if you have never had it and are feeling brave!
Why Herkimer College: Herkimer College is a special place that you can call your home away from home. We truly are a family here and you will get that sense from the moment you speak with our admissions staff all the way till that special day when you walk across the stage for your graduation. We can't wait to welcome you into the Herkimer family!
Advice for Herkimer College Applicants: We know the college search process can seem overwhelming, and that's why you will always have one of our admissions assistants as your co-pilot to help navigate you through the process. I encourage you to connect with our admissions team and to schedule a visit to tour our beautiful campus, which is centrally located within New York. Be sure to make the most of your time at college because it's your story to tell; be bold and challenge yourself. Take time to explore your interests and passions, and remember that the best road traveled isn't always from Point A to Point B. I have found that there often are many points in between, which are the most meaningful for your personal growth and self-discovery. Again, it's your story and no one can tell it better than you when it's complete!