Generals teach four types of anti-bullying in Herkimer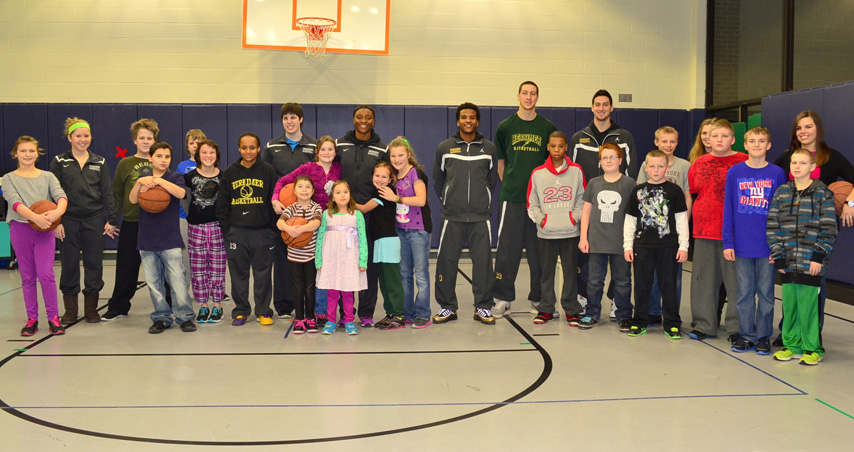 HERKIMER, NY – On Friday, January 17th the Herkimer County Community College Athletic Department continued its investment in the community by teaching younger students about bullying. With student-athletes from both the Men's and Women's Basketball programs present, Herkimer Elementary School and Herkimer BOCES in Herkimer, NY learned about the perils of bullying and how to prevent it as they grow older.
Led by Athletic Director Donald Dutcher, Assistant Athletic Director Richard Dawkins and Men's Basketball Coach Matt Lee, students learned about the four types of bullying: physical, verbal, social and cyber. Visual demonstrations were given by the colleges' athletes, with review done throughout, giving all participants a thorough understanding of each and where it is most prevalent during their daily schedule.
2013 was the third year the athletic department at Herkimer County Community College taught adolescence about bullying. The program was created to teach good habits. The department and its coaches want students and potential student-athletes to know that it pays to be good to your friends and family, but to also exercise, eat healthy and study on a regular basis.
-Giorgio Varlaro; Athletic Website Manager