Herkimer College to host Kicking My Blue Genes in the Butt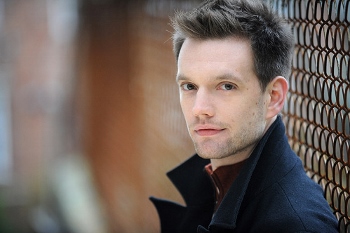 Herkimer College will be hosting Kicking My Blue Genes in the Butt on Thursday, February 16, 2017, from 12:30 p.m. to 1:30 p.m. in the Robert McLaughlin College Center.
This is a Broadway Theater and mental health event by Joshua Rivedal. As a public speaker, his primary focus is on suicide prevention; speeches and seminars on his experiences as a survivor of loss, an attempt survivor, and youth suicide prevention. He provides advocacy, entertainment, seminars, and peer-to-peer education on suicide prevention, mental health, storytelling, and diversity.
Rivedal has previously served on the board of directors for the New York City chapter of the American Foundation for Suicide Prevention and is currently an advisory board member for Elijah's Journey: A Jewish Response to Suicide Prevention.
This event is free and open to the public. For more information, see http://www.joshuarivedal.com/.