Herkimer's Matt Lee Named BCANY Coach of the Year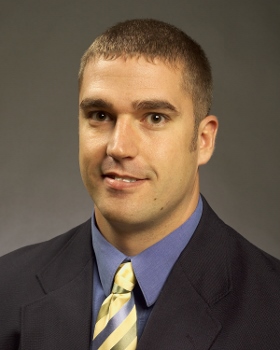 Herkimer College head men's basketball coach Matt Lee has been named 2017 Junior College Men's Coach of the Year by the Basketball Coaches Association of New York (BCANY).
A former player for the Generals (1999), Lee has served as head coach for the program for 14 years. This is his second time receiving the BCANY Coach of the Year Award.
The Herkimer College basketball team finished this past season with a record of 29-5, first place in the region and third place in the nation. Lee's coaching record is 347-106.
Herkimer College's athletic program is ranked first in the nation among NJCAA non-scholarship athletic programs by winning the National Alliance of Two-Year College Athletic Administrators (NATYCAA) Cup, based on athletic success in championship competition.
For more information about BCANY, visit www.bcany.org.