Generals prepare for Orange and Raiders this Friday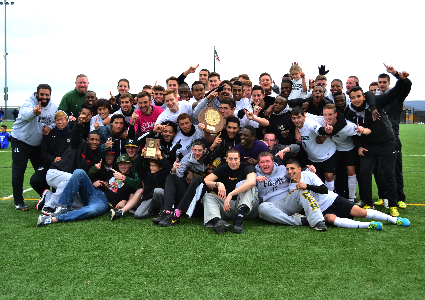 HERKIMER, NY - The Herkimer Generals men's soccer team will take on NCAA Division I Colgate University and Syracuse University this Friday, April 18th at Syracuse soccer stadium. 
Play against the Raiders will kick-off at 5 p.m. Colgate competes in the Patriot League Conference. As for the Orange, who now play in the Atlantic Coast Conference, the Generals will play them at 7 p.m.
Admission to the exhibition is free and open to the public. This will be the Generals first spring games. Head Coach Pepe Aragon will complete his spring schedule Friday, April 25th at NCAA Division I Hartwick College.
Friday, April 18th Schedule at Syracuse University
5:00 p.m. – Herkimer College vs. Colgate University
6:00 p.m. – Syracuse University vs. Colgate University
7:00 p.m. – Herkimer College vs. Syracuse University