Online Criminal Justice A.S.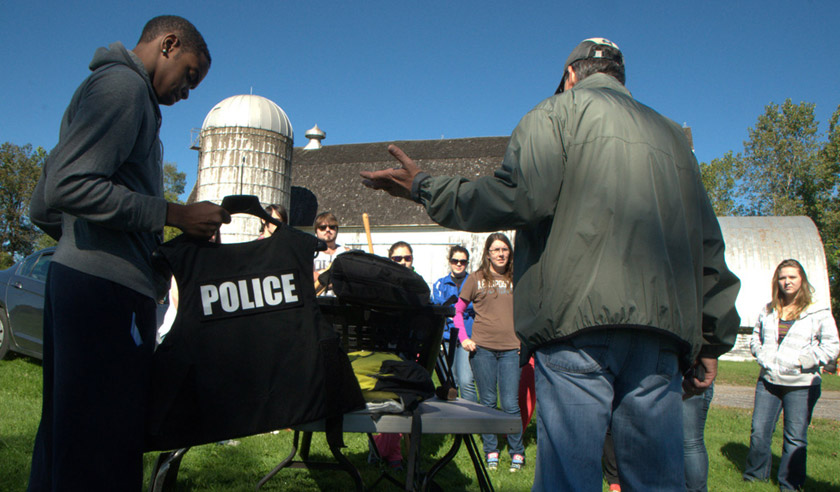 Apply Now
Request Information
Build a Solid Foundation in Criminal Justice
The Criminal Justice A.S. program prepares you to transfer to a four-year college or university to major in criminal justice and related social science disciplines. Building on a solid foundation of required courses focusing on law, criminology, criminal justice and private security, the curriculum allows you to take elective coursework in such areas as policing, juvenile justice, corrections and security to suite their own professional interests. In addition, you'll take a variety of courses in such areas as forensic science, math and social science.
You'll be prepared to:
Demonstrate an understanding of the philosophical and historical background of the criminal justice system
Demonstrate an understanding of the theories of crime causation
Demonstrate a working knowledge of the penal and procedure laws
Cazenovia College Baccalaureate Program at Herkimer College:
Herkimer College students who earn an associate degree in Criminal Justice or 60+ credits with prerequisites, will have transfer status into a Cazenovia College baccalaureate program in Criminal Justice and Homeland Security Studies, to be offered on the Herkimer campus.
The part-time program will offer at least two courses for the degree each semester, each offered one night per week. For students needing to make up a general education prerequisite, online courses may be available.
A final summer course will be completed over two weekends at Cazenovia. Students will have complete access to Cazenovia's online library and resources, and will be charged $220 per credit hour for Cazenovia College tuition at Herkimer.
For more information contact Bill Stack, Assistant Professor of Criminal Justice, 315-866-0300, ext. 8609 or stackwm@herkimer.edu or Christine Richardson, Director of the Office of Extended Learning at Cazenovia College, 315-655-7147, orcwrichardson@cazenovia.edu. 
Transfer Agreements
Below is a list of transfer agreements we have established (for our Criminal Justice A.S. Program) with four-year colleges & universities to provide a seamless transfer of credits.
Programs also offered online are denoted by asterisk.*
Program Map