Learn
» Programs & Majors
Business Administration A.A.S.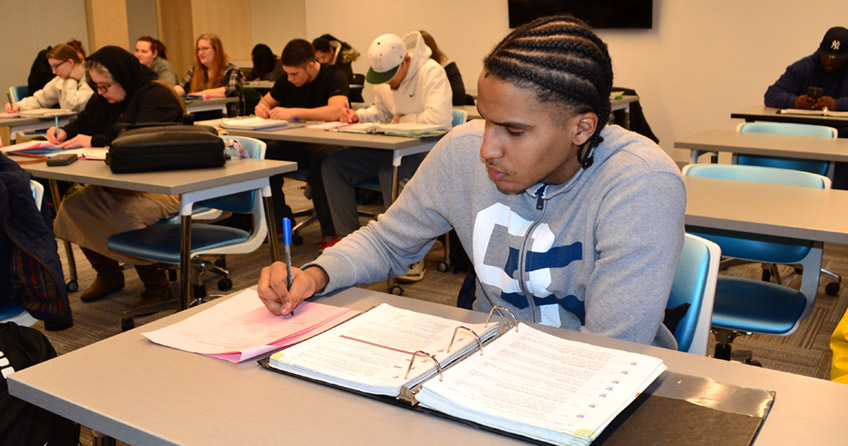 Apply Now
Request Information
Develop the management skills you need for a successful career.
In the Business Administration program you'll gain the skills necessary to move into responsible entry-level management positions in public and private industry. The curriculum provides an overview of business operations necessary for today's manager.
As a graduate, you'll be prepared to:
Understand fundamentals of accounting, marketing and computer technology
Deal effectively with employee relations issues
Work with basic computer software packages
Apply management theory to practical case problems
Communicate effectively in a business environment
Featured Graduate
In 2014, Michael Fanelli was promoted to partner at McGladrey, LLP. "I am now an owner in the company," he explains. "I lead merger and acquisition due diligence projects, key companywide initiatives, people management, all as a partner in the fifth largest accounting, tax and consulting firm in the US."
Fanelli is also one of the youngest partners of the firm. "You have to deliver quality work and interface well with clients, develop team members and promote yourself, too, as well as management taking notice of you... It's really a people business, the higher you go."
In part, Fanelli credits Herkimer College for his success today. "With hard work and dedication, you can get to where you want to be quickly."
Transfer Agreements
Below is a list of transfer agreements we have established (for our Business Administration A.A.S. Program) with four-year colleges & universities to provide a seamless transfer of credits.
Programs also offered online are denoted by asterisk.*
Job Opportunities
Employee Relations
General Manager
Store Manager
Accountant
Administrative Executive
Banker
Human Resource Manager
Public Relations Specialist
Chief Executive Officer
Administrative Executive
School Administrator
Program Map