Dr. Robert DeCarlo Appointed to Herkimer College Board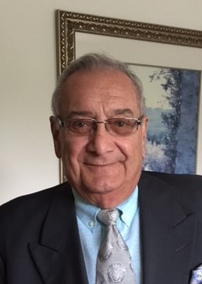 Dr. Robert L. DeCarlo, of Herkimer, NY, has been appointed by the Herkimer County Legislature to the Herkimer County Community College Board of Trustees for a term to expire on June 30, 2021. He will fill the seat formerly held by Alfred A. Barbato, who served on the Board for 15 years.
Dr. DeCarlo was a podiatrist at Slocum-Dickson Medical Group from 1980 until his retirement in January 2017. He also served as the Group's corporate compliance officer and chair of the Corporate Compliance Committee for 17 years as well as chair of the Risk Management Committee.
Active in the community, Dr. DeCarlo is a member of the Board of Directors at Valley Health Services and Arc Herkimer, and is a court justice for the Village of Herkimer and health officer for the Town of Herkimer. He is also involved with the St. Anthony's Crusaders, Ilion Little Theater, Village of Herkimer Advisory Committee and Community Advisory Committee for Herkimer Central School.
Dr. DeCarlo is a recipient of the Healthcare Hall of Distinction Award from the Medical Societies of Oneida, Herkimer and Madison Counties and the Genesis Group for demonstrated excellence in the workplace and the community.
Board of Trustees Chairwoman Isabella Crandall said, "On behalf of the Board of Trustees, I would like to welcome Dr. DeCarlo to our college community. His knowledge and experience in the medical community as well as his extensive involvement in the community will provide him with a unique perspective that will serve the institution well."