Herkimer College ranked second among 2-year colleges in New York State by OnlineColleges.com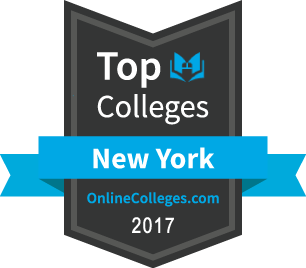 Herkimer County Community College was recently ranked second among two-year colleges in New York State by OnlineColleges.com.
Focusing on affordability, student services, and the availability of online programs, OnlineColleges.org used the most recent government data to rank more than 2,500 colleges and universities across the country. Data sources include The National Center for Education Statistics (NCES), The Integrated Postsecondary Education Data System (IPEDS), The Bureau of Labor Statistics (BLS) and The United States Census Bureau.
OnlineColleges.com uses a tool that allows prospective students to easily filter schools to their preferences such as institution type, degree level, military benefits, or religious affiliation.
OnlineColleges.com is owned and operated by QuinStreet, Inc., a publicly traded corporation that operates a vertical marketing and media online business in the United States and internationally.
For more information on this ranking, visit http://www.onlinecolleges.com/top-colleges-tool/new-york.html.