Learn
» Programs & Majors
Humanities A.A.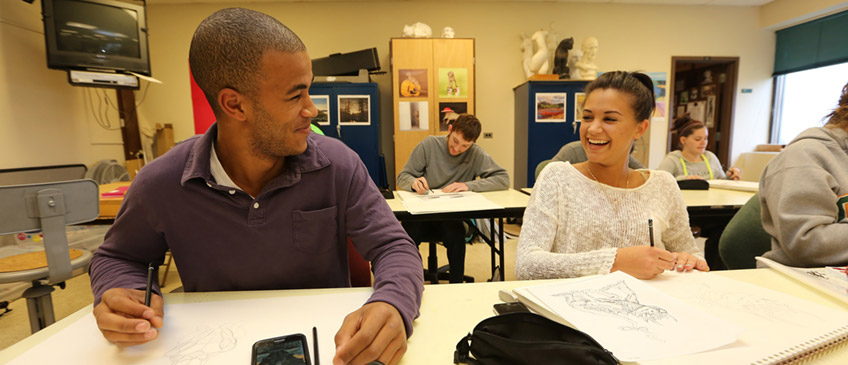 Apply Now
Request Information
Discover new possibilities within yourself
Explore the art, music and literature of cultures throughout the ages.  As a Humanities major, you'll immerse yourself in the humanist tradition, unlocking your potential.
Our Humanities program is flexible, and provides you with a springboard for many majors and career options.  Graduates transfer to four-year institutions to continue studies in writing, literature, speech, interpersonal relations, journalism, communication, music, art, philosophy and religion.
You'll have opportunities to express yourself in various ways, including:
Contributing to the college's award-winning arts and literary magazine, Phaethon
Joining the General's Theater Group on the stage or behind the scenes
Participating in Art Club and attending various field trips
Being featured in our Student Art Show at the Cogar Gallery
Attending various cultural events hosted on campus
---
Featured Faculty
When a student comes to a realization or understanding, there is a moment when you see the 'light bulb' go off in their head, or when a student is struggling but finally achieves success, I find these moments most memorable. I also like to see my students talking about the materials outside of class to their friends and family and applying it to their lives. Finally, I am always delighted when a student comes up with a new idea or argument that I have never learned before or that has never come up in previous classes. Read More...
- Daniel Thompsune, Assistant Professor, English/Philosophy