Countdown to Commencement '23, Jessica Marshall
It's the Countdown to Commencement 2023. We have a graduating class of remarkable students who have overcome obstacles to make the most of their academic journey at Herkimer College, like Jessica Marshall. Marshall will also be one of two graduates giving the student address at the 55th annual Commencement on May 12.

"Herkimer gave me the flexibility I needed. I will be graduating college exactly one month after I turn 40. I was already working a full-time job and had five children at home when I enrolled, so the Internet Academy was a perfect fit for me. I had the opportunity to pursue my education and learn from the wonderful educators at Herkimer while still being present for all the other opportunities in my life."
Marshall, of Castleton, NY, is earning her Business Administration A.S. degree. Following graduation, she said she's considering different opportunities.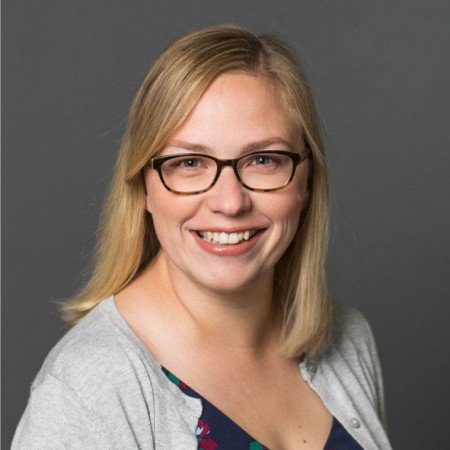 "I currently work full time in human resources. I'm weighing my options to attend a four-year school. The current frontrunner is SUNY Polytechnic Institute where I would pursue a bachelor's degree in business administration."
While Marshall describes herself as logical and analytical, she says that, to her surprise, Herkimer College helped her to tap into her creative side.
"My favorite memory from Herkimer is when I found out my creative writing pieces were being published in the 2022 edition of the Phaethon, which is Herkimer's award-winning art and literature magazine. Prior to coming to Herkimer, I always thought of myself as more of a math-minded person who didn't have a knack for writing. Taking the Writers Workshop class with Professor Devitt changed my view on writing completely. Professor Devitt gave me the tools to understand the mechanics of creative writing and how to tell stories in a compelling way. He encouraged me and all the students in Writers Workshop to submit stories we felt passionate about for publication. His class ignited a passion in me for storytelling and creative writing that I am still pursuing and enjoying."
How would Marshall sum up her Herk experience in a few words?
"Life changing. Herkimer has given me the opportunity to become a first-generation college graduate, learn new skills, and confirm my capabilities."
Congratulations Jessica and Class of 2023!