Faculty Spotlight: Jason Brown, Assistant Professor of English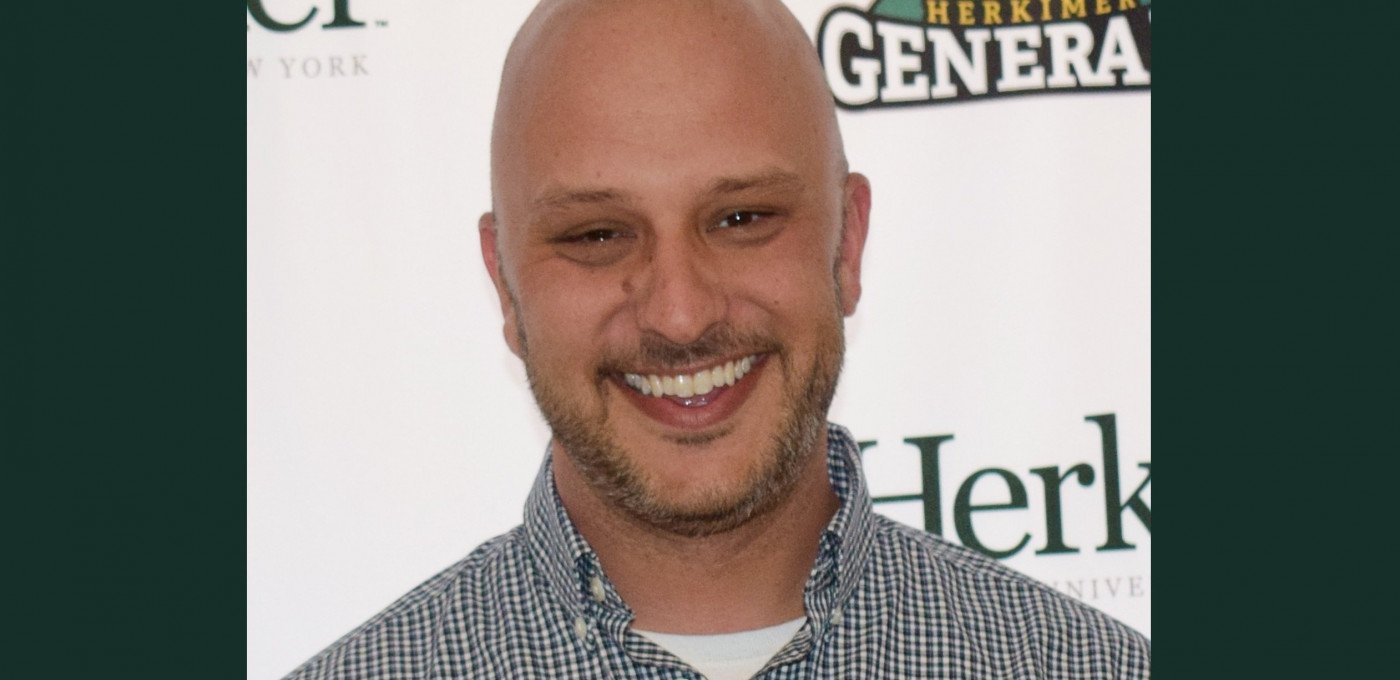 Jason Brown, Assistant Professor of English
Hiring Year: 2004
Education:
B.A. SUNY Binghamton, M.A. Western Washington University
Professional Affiliations/Board Memberships, Awards, etc.:
SUNY Chancellor's Award for Excellence in Teaching (2019-2020)
What inspired you to become an educator?
I did an independent study in my senior year at Binghamton where I was almost like a Graduate Assistant in the classroom of a former professor. Then, when I went on to graduate school, I took pedagogy classes and taught one section of English Composition.
What do you think makes the student experience at Herkimer unique?
The diversity of the student body. I have taught many students from various countries, regions, areas, and walks of life over the course of my tenure. While the classroom is important to learning and maturing in a college setting, having an enriched cultural experience or immersion is paramount in getting the full college experience.
What makes your program stand out from similar programs at other colleges? What can students expect to experience in the classroom?
It's not so much that it widely differs from other liberal arts-based programs elsewhere but more that it offers the academic flexibility other programs, in general, do not. For instance, students can take a variety of different courses in anything from art to history to mathematics to sciences. They might find themselves firing pottery in a kiln or performing experiments in a science lab on any given day. It's a real benefit for first-time students who may not know exactly what they want to major yet in that it allows them the ability to explore their interests in a multitude of disciplines.
What professional or industry experience and/or specialized training do you bring to the subjects you teach?
Industry experience will vary when it comes to English. I am not publishing novels, a collection of poems, or the like but several of my colleagues do. I am specialized in, and have attended several workshops on, teaching ALP (the College's Accelerated Learning Program). Otherwise, both my B.A. and M.A. are in composition and literature, both of which I teach courses in.
What other roles do you play at Herkimer College (i.e. club advisor, coach, etc.)? Why is it important to you to be involved in that capacity?
For some years prior, I was both a Senator for and Secretary of the Academic Senate. While it does not have a direct link to students as would a club advisor or coach, the matters discussed are all in pertinence to student academic issues. Those could include anything from changes in college policies that would enhance (or sometimes adversely affect) students' academic standing/progress or ability to procure financial aid. So, while my tenor on Academic Senate was not directly involving students, I felt like my contributions were always for ensuring the academic success of every student.
What do students need to know in order to succeed in college?
There is really no singular answer to this but, in my professional opinion, I have found that the most successful students are often those who have good time management skills, whether learned in prior experience or as they progress in college. While classes are important in enriching the mind, what college really teaches you is that time (and timing) is everything. You might find yourself with too much of it at points or too little of it sometimes. How you choose to use it is up to you. If you choose wisely, you will succeed. If you choose poorly, you will likely not.
What are your hobbies or interests outside of work? Any professional or recreational accomplishments you'd like to highlight?
I am not as adventurous as I was in my youth but I am always a fan of boating and fishing in the summer and a year-round professional basketball fan otherwise.