Harvard, Herkimer, and beyond: Sky's the limit for Yesika M. Carrasquillo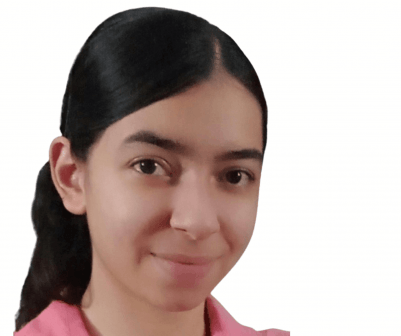 Herkimer College student Yesika Mariela Carrasquillo, Paralegal Studies (Binghamton, New York), has a thirst for knowledge.
At just 16 years-old, the native New Yorker was determined to graduate high school so she applied to take her GED exam in North Dakota (the only state in the nation that would allow her to sit for the exam at her age with parental permission). After studying for three months, she earned her GED diploma on February 23, 2021.
She achieved high scores – in language arts she received a score of 179 or 96 percent, translating to a college-ready status and one college credit. In this subject she scored in the top fourth percentile in the U.S. She also scored college ready in science and social studies but was only one point shy of being college ready in math.
"I have an intrinsic love for learning," Carrasquillo explains. "(But) upon obtaining my GED, I was unsure of what next steps to take concerning college."
Among Carrasquillo's many interests were law, social science, and politics, particularly the court system, so she decided to pursue higher learning at Harvard University.
"I spoke with an admissions officer who advised me that universities were looking for students who maintained academic rigor as part of the admissions process. She also informed me of the excellent HarvardX learning initiative, which offered free and paid online verified certificate courses. I realized that maintaining academic rigor while searching for the right college was essential for success at the college level, (and) I enrolled in two online courses offered by HarvardX."
Carrasquillo completed "Introduction to American Civics" and "U.S. Political Institutions: Congress, Presidency, Courts, and Bureaucracy." Concurrently, she knew she needed to enroll in credit courses and her extensive search to find the right school began.
She describes the search as exhaustive and at times disheartening, but her tenacity and a bit of serendipity led her to Herkimer College. It was after pouring through a guide to online schools when she discovered Herkimer listed as one of the top 20 online colleges in the nation. She applied, and in June of 2021 she was accepted into the Paralegal Studies certificate program just shy of her 17th birthday.
Recently, her academic achievements earned her placement on the President's List and an invitation into Herkimer College's Upsilon Epsilon Chapter of Phi Theta Kappa ― the International Honor Society of Two-Year Colleges.
"Being accepted to Herkimer College is a beautiful, life-defining experience that I shall never forget as it was the best decision I've ever made," Carrasquillo stated upon receiving membership. "The academic success I've experienced is a result of the fact that I am in the very best college with the brightest minds as part of their faculty."
"Every one of my professors contributed to my growth as a student and a person in the most beautiful manner," she adds. "My dream of becoming a successful college student has become a reality."
She credits many at Herkimer College for her accomplishments.
"I would be remiss if I did not thank the following for my academic success – Herkimer County Community College President Cathleen C. McColgin, Ph.D., for allowing me the privilege and honor of being on the Herkimer College President's List; Professor Vicki L. Brown; Professor Mark Polkosnik, Ph.D.; Professor Colleen Kehoe-Robinson; Professor Paul Dusseault; Professor Annette Yauney; Professor Jennifer Herzog; and Lisa Ingerham. I am indebted to every one of you."
Herkimer College's academic program, individual attention, and commitment to student success has inspired Carrasquillo to expand her horizons.
"My thoughts on attending Herkimer College were to obtain my paralegal certificate and enter the workforce as soon as possible. However, I am now considering continuing at Herkimer to receive my associate in applied science in legal studies. I aspire one day to become a counselor-at-law."
"Herkimer College opened the gates to my journey."
---
Story by Kari Procopio, Herkimer College assistant director of public relations. Contact her at procopikr@herkimer.edu.