Herkimer College officer receives lifesaving award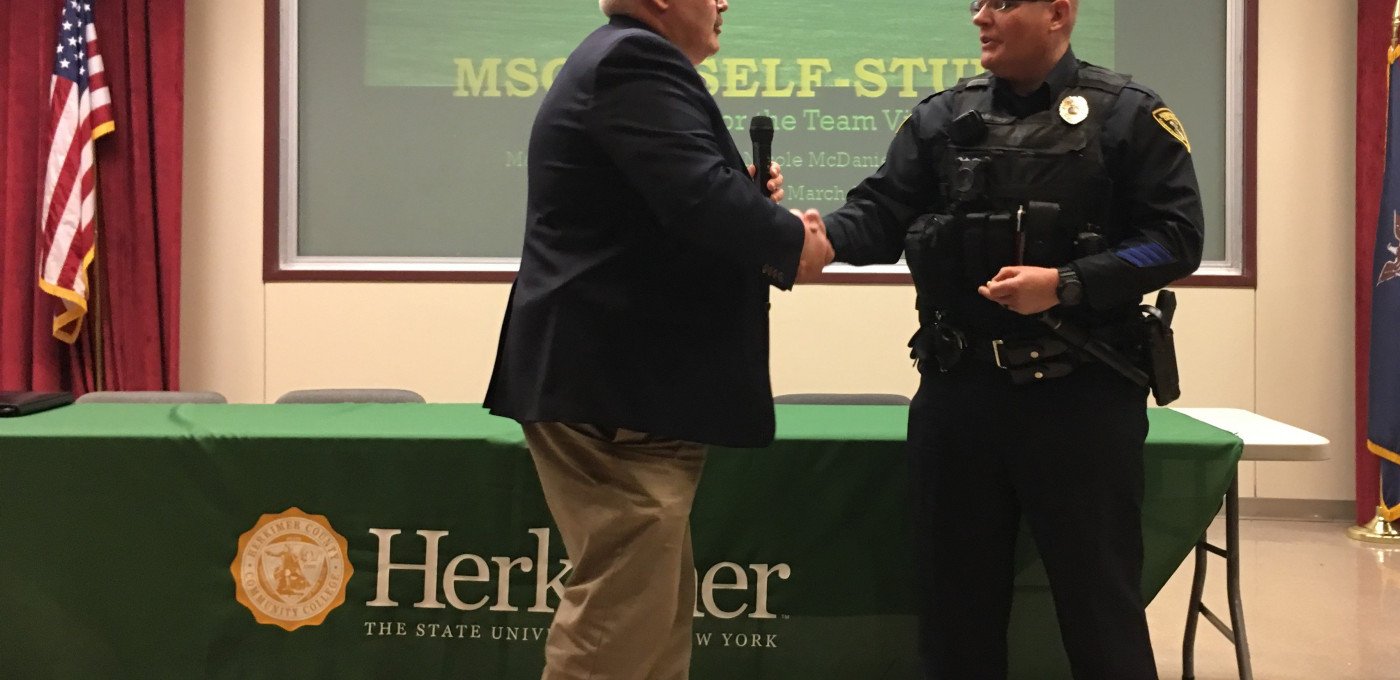 Officer Shea Manley was recognized at a Board of Trustees meeting and an All-Campus meeting for his quick response during an incident on February 10, 2020 in the Campus Safety office.
A fellow officer experienced a medical emergency, and Officer Manley was able to provide immediate, life-saving medical attention and call for EMS.
Officer Manley was presented the Lifesaving Award by Campus Safety Director Tim Rogers.