Mario Roefaro makes a lasting impact on his Alma Mater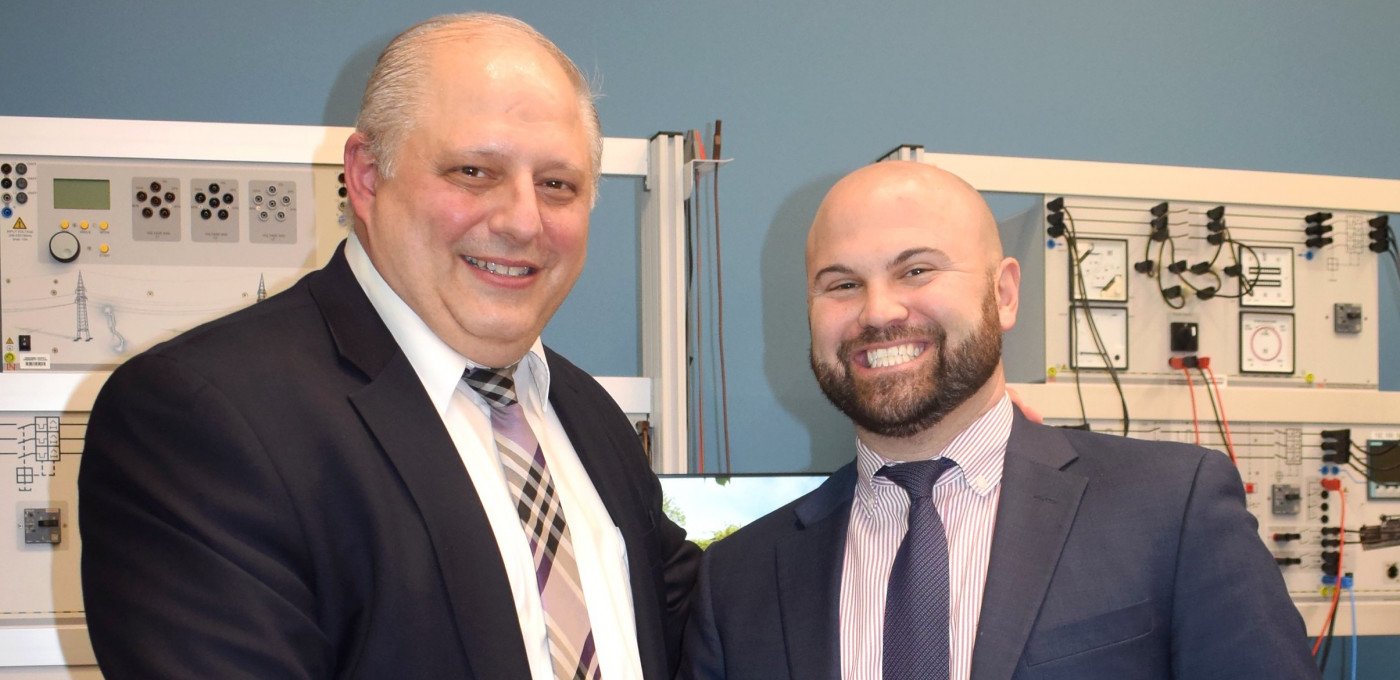 This past January, Herkimer County Community College unveiled its state-of-the-art Electrical Technology Smart Grid Lab, designed to train students for careers in the utility industry. In attendance was Mario Roefaro '06, best known around campus for his talent on the baseball field. As the first baseman and "closer" during the 2005/2006 season, Roefaro holds the college record for the most saves in a single season – a total of seven.
Now, as director of community and government relations for the New York Power Authority (NYPA), Roefaro acted as point-person to enable the dream of the Smart Grid Lab to become reality. He interfaced with government, local, and college stakeholders to plan for the lab, including finances, timing, and envisioning what the new lab could accomplish.
"It was great to help create this with my alma mater," Roefaro said. "It took a couple of years, but to be able to step back and take a focused look at it [at the unveiling] was something special."
The Smart Grid Lab is enabling Herkimer College to offer an electrical technology degree, empowering graduates to work in the electrical manufacturing, application, maintenance, and design of electrical systems. Students can also use the degree as a stepping stone to earn a bachelor's degree in engineering technology.
Roefaro started his baseball career at the University of Buffalo, but an injury sent him home after his first year. "Coach Rathbun reached out to me and asked if I'd consider playing for H-triple-C," he says in explanation of why he chose Herkimer College. While he only broke one college record, with seven saves in a single season – a record he still holds – Roefaro also is included in the college records for the top 20 strikeouts and the top 10 ERA in the program's history.
After graduating from Herkimer College, Roefaro attended Binghamton University, where he played baseball and earned a degree in philosophy, politics, and law. "I initially planned to attend law school, but I ultimately decided to take a different path," he recalls. Instead, he worked for two years for his family's funeral home, and as a pitching coach at Utica College, before being hired by NYPA handling external communications.
"I've hung up my baseball cleats," he admits. "Now I enjoy spending time on the golf course with my 5- and 3-year-old sons."
Still, his favorite memories of Herkimer College center around baseball. "The 2006 College World's Series was in Glens Falls," he recalls. "It was an awesome experience with an amazing group of people – such great guys. We might not have won the national championship, but I think we all took pride in representing the college on that type of stage."
---
This story was written by Anne Whiting '10.