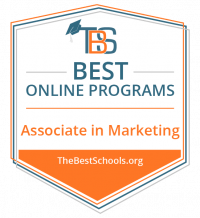 Stake your claim on the cutting edge of an exciting industry.
Interested in the fast-paced world of marketing? In Herkimer's Marketing A.A.S program, you'll learn fundamental marketing principles and up-to-date practices that will give you access to diverse employment opportunities in one of the fastest growing fields.
From performing market research to studying advertising techniques and developing a marketing plan, you'll leave Herkimer armed with the skillset and the tools to hit the ground running.
Curriculum
View our program course requirements as published in the College Catalog.
Cost & Financial Aid
Herkimer College offers a quality and affordable educational experience.