Psychology A.A.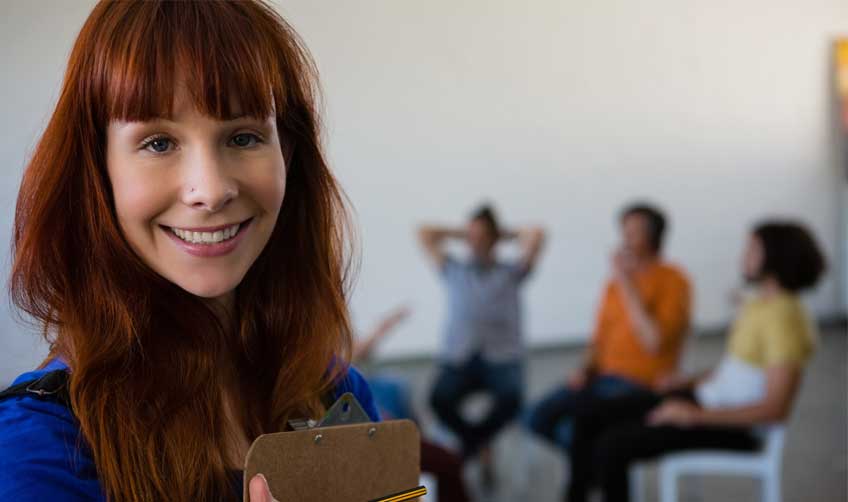 Have you ever wondered why people behave in certain ways? Do you love solving practical or theoretical problems? Or maybe you've always dreamed of making a real difference in other people's lives? Earning a degree in psychology might be a great choice for you.
An associate degree in psychology can be an excellent starting point for further study. Herkimer College's associate degree in psychology is designed to provide a solid foundation in psychological studies which will prepare students for a successful transfer to a four-year college or university. Graduates of psychology programs can find career opportunities in fields such as clinical psychology, social work, counseling, educational psychology, art therapy, security, human resources, business management, advertising, and public relations. Earning an associate degree in psychology can help you make an informed choice on the direction of your career goals.
---
Transfer Information
This associate in arts degree program is designed for transfer to a four-year institution such as SUNY Plattsburgh or SUNY Polytechnic Institute for more specialized study before entering the workforce.
---
Curriculum
View our program course requirements as published in the College Catalog: Psychology A.A.
---
Career Opportunities
While many positions in psychology require a bachelor's or graduate degree, an associate degree in psychology can lead to promising careers as psychiatric technicians and aides, and social and human services assistants, among other opportunities.
---
Online Learning
The Psychology A.A. program may also be completed entirely online through our Internet Academy. We offer the same level of care and service to online students as we do to on-campus students. All necessary services are accessible online, including registration, placement testing, bill payment, tutoring, book purchasing, and academic advisement. Learn more!
---
Cost & Financial Aid
Herkimer College offers a quality and affordable educational experience. Learn about our cost of attendance and financial aid.
---