Spring Open House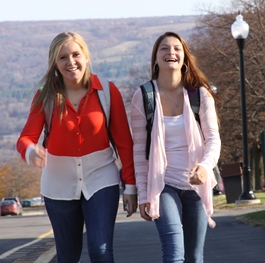 Herkimer College will hold a Spring Open House on Saturday, March 29 from 9 a.m.-1 p.m. Students and families will have the opportunity to meet the faculty, explore campus, learn about financial aid and attend parent and student question and answer sessions. Guided tours of campus and housing will be available.
Director of Admissions Rebecca Kohler said "Open House is a great opportunity for students and families to visit the campus and learn more about the College, program offerings, application process, and various topics of campus life. We invite you to come learn why Herkimer was ranked in the top 100 community colleges in the nation for student success."
Prospective students can sign-up for a drawing to win a $500 scholarship and other prizes. The winner must enroll full-time at Herkimer College. The scholarship will be applied to the student's account toward tuition, fees and books (must be present to win).
To reserve your space register at herkimer.edu/openhouse. For more information contact the Admissions Office at (315) 866-0300, ext. 8278.