Herkimer College to hold virtual Commencement; 389 students to graduate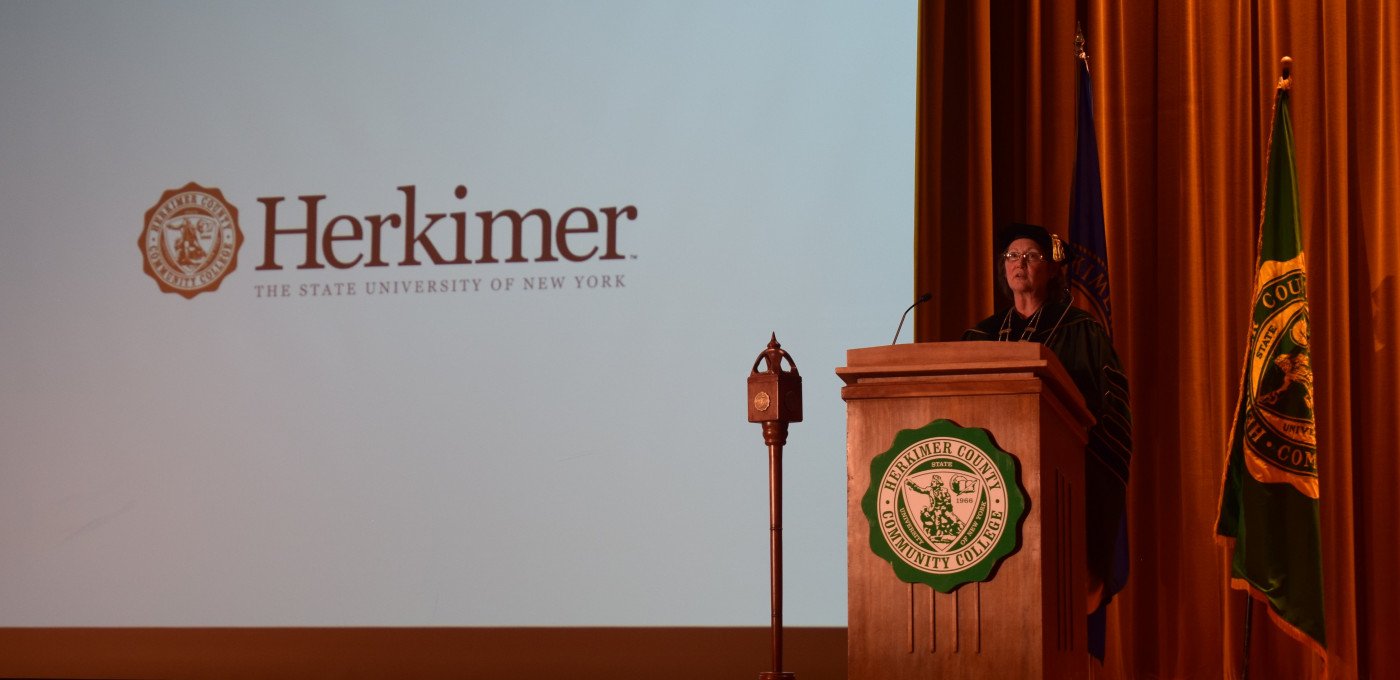 Herkimer County Community College will conduct its 53rd annual Commencement ceremony virtually on Friday, May 14 at 4 p.m.
The ceremony will feature both live and pre-recorded speeches. Similar to the 2020 Commencement, eligible graduates were mailed their regalia and were asked to submit photos of themselves to be displayed when their names are announced. There are 389 graduates and candidates for associate degrees and certificates. Of those, 89 completed their degrees entirely online through the College's Internet Academy.
"Commencement is an important tradition, and our virtual event is modeled upon our time-honored ceremony with much of the same pomp and circumstance to make it meaningful and memorable. Though we cannot all be together physically, the live-streamed event will be an opportunity for graduates to gather with their loved ones to celebrate their achievements," said Rebecca Ruffing, public relations director and co-chair of the commencement committee.
Isabella Crandall, chairwoman of the Herkimer College board of trustees, will preside over the ceremony. President Cathleen McColgin will present several awards and confer degrees with assistance from Provost Michael Oriolo and Dean of Students and Director of Athletics Donald Dutcher. April Harris, assistant professor of cybersecurity, will represent the faculty as macebearer.
Isabella Adamo '21, a Liberal Arts & Sciences: General Studies, A.A. student from Barneveld, NY, will sing and sign the national anthem. Pastor George H. Smith, Jr. of New Life Church in Herkimer, who is also a professor of chemistry at Herkimer College, will deliver the invocation and benediction. This year's student speech, titled "Who Are Your Mentors," will be delivered by Aidan McFerran '21, a Physical Therapist Assistant, A.A.S. student from Delmar, NY.
Remarks will be provided by Student Government President Taylor Listovitch '21, of Ilion, NY; Harris, as president of the Academic Senate; Herkimer County Legislature Chair Vincent J. Bono; SUNY Chancellor Jim Malatras; and several elected officials.
The SUNY Chancellor's Award for Student Excellence will be awarded to Carynn Bohley '21, of Salem, NY; Kaitlyn Jenks '21, of Canajoharie, NY; and Listovitch.
A full list of the 2021 graduates and candidates, as well as and links to view the ceremony live, are available at herkimer.edu/commencement. A recording will be available later for viewing and download.