3 graduate from Arc Herkimer, Herkimer College Project SEARCH program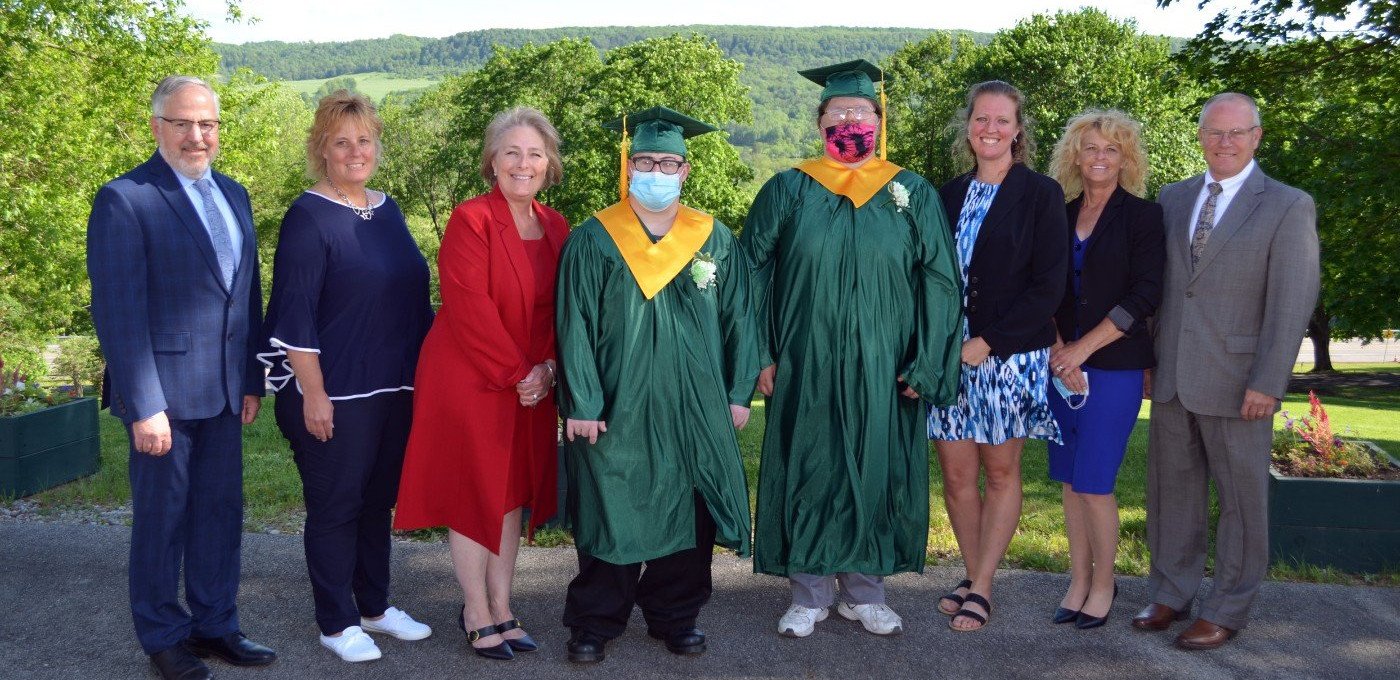 Three individuals have graduated in the 2021 class of Project SEARCH®, an internship program between Arc Herkimer's Career Connections and Herkimer County Community College.
The recent graduates are:
James Michael Kent
Edwin 'Teddy' Ratcliffe
Amber Stevens
Arc Herkimer's Project SEARCH® is a 40-week program for young adults, ages 18 to 34, with disabilities. The College began its partnership in Fall 2016 and was the first iteration of Project SEARCH® in the nation to be hosted on a community college campus. Through Project SEARCH, interns receive instruction and hands-on work experience with the goal of achieving competitive employment and increased independence.
While the structure of this year's program had to be modified due to the COVID-19 pandemic and interns were not able to work on the College campus—instead taking internships at the MV Golf & Event Center, Arc Herkimer Transportation Services, and the Arc Herkimer Goods Store—Robin Riecker, Ed.D., associate dean of academic affairs, confirmed that the College will be welcoming Project SEARCH® interns to work on the campus again in the coming year.
For more information or an application for the 2021-2022 intern class, check the Arc Herkimer Career Connections website at career.archerkimer.org.
Photo: (Left to right) Michael Oriolo, Herkimer College provost; Shawn Schultz, Arc Herkimer vice president of supports and services; Robin Riecker, Ed.D., Herkimer College associate dean of academic Affairs; James Michael Kent; Amber Stevens; Catherine Loomis, career connections director; Lorene Bass, Arc Herkimer executive vice president of supports and services; and Kevin Crosley, Arc Herkimer president/CEO.