Two Herkimer Generals Softball Players Named All-Americans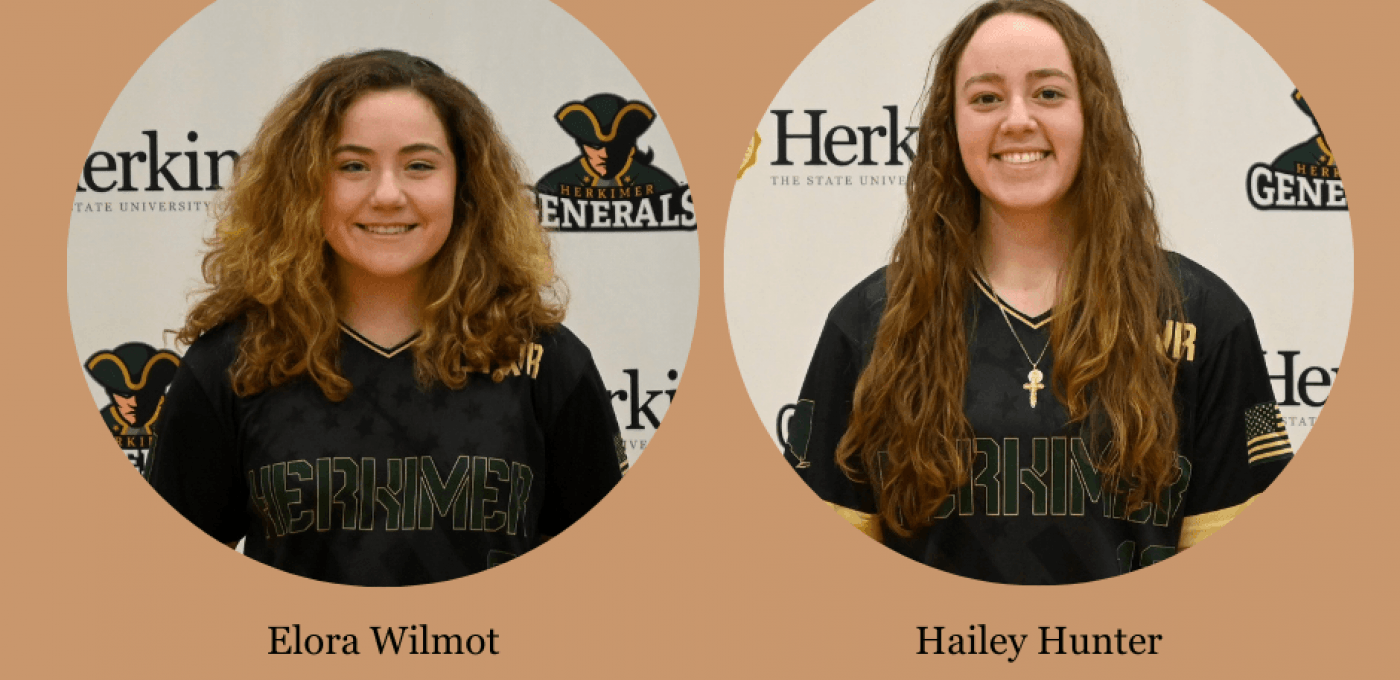 Herkimer College freshman pitcher Elora Wilmot (Cazenovia, NY) and freshman catcher Hailey Hunter (Deerfield, NY) were each named NJCAA Division III All-Americans by the National Fastpitch Coaches Association (NFCA).
The NFCA, established in 1983, has named All-Americans for over 30 years. Hunter & Wilmot are two of the 14 players nominated as 2022 All-Americans by the organization.
Wilmot finished fifth in the country with a 2.00 ERA and allowed the fewest runs with a minimum of 70 innings pitched. She led the Generals with 95 strikeouts. Hunter led the team with a .418 batting average and had the team's second-most RBI (46) and on-base percentage (.508). Hunter was also named a Third Team All-American by the NJCAA Division III Softball Committee.
"We are absolutely thrilled to find out that both Elora (Wilmot) and Hailey (Hunter) were chosen by coaches across the country as NFCA All-Americans," said Herkimer Softball head coach P.J. Anadio. Both young ladies are deserving and ultimately reaping the rewards of their hard work they put in for months leading up to the season. Not only are they great athletes and softball players, but they are both elite human beings."
For more information about the Herkimer Generals, visit www.herkimergenerals.com