Herkimer College Announces New Esports Management Degree Program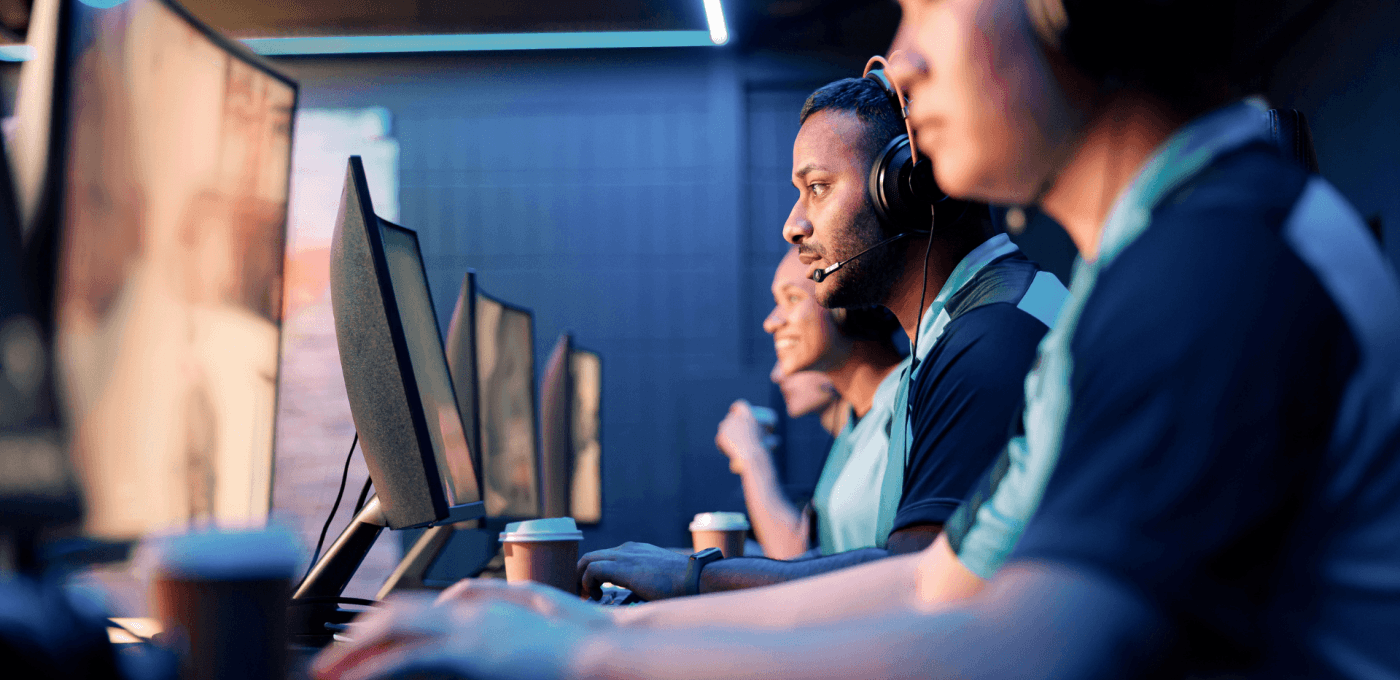 Herkimer College announces a new A.A.S degree program, Esports Management, to begin in the fall 2023 semester.
Esports, which involves professional or semi-professional competitive gaming in an organized format, is a billion-dollar industry and has seen tremendous growth in recent years, both in terms of viewership and revenue. As a result, the need for managers to support this industry is also projected to increase.
According to Insider Intelligence, in the year 2022, there were 532 million esports viewers worldwide. The industry has seen a huge increase in investment from venture capitalists and private equity firms. These investments are distributed to players, tournament operators, and digital broadcasters.
"This is an exciting time for Herkimer College with the addition of Esports Management to our academic program portfolio," President Cathleen C. McColgin, Ph.D. shares. "This is not only an opportunity for students to transform a passion for gaming into a dynamic career, but it also positions graduates in the forefront of a rapidly emerging, multi-billion dollar industry."
The degree program will enable graduates to enter the workforce upon graduation or continue their education at a four-year college or university. Graduates can expect to find employment in events management, broadcasting, facilities, game day management and operations, public relations, marketing, and sales.
Herkimer College Business professor Steven Boucher says, "what is unique about our program is that it not only prepares students in esports management, event planning, and sports governance, but it provides learners with a critical business foundation, providing for unlimited opportunities."
Herkimer College has been in step with the esports trend, creating the Generals esports athletic program in 2020. The College is one of approximately 81 institutions nationwide competing in the National Junior College Athletic Association Esports (NJCAAE), comprised of over 600 specific teams and 1,500 plus student-athletes nationwide. In the five seasons of competition, Herkimer College's esports team has won a national championship in Call of Duty Gunfight, as well as three top-four finishes and a top-eight in various gaming disciplines.
"I am beyond excited to have this academic program in conjunction with our rapidly growing esports team," says Joshua Lanza, Academic Support Center specialist, and esports coach for Herkimer College. "I look forward to working with our students not only as their coach but also as their teacher in the classroom. By including Esports Management as a recognized major, we are showing the community that there is so much more to esports than just playing video games. It is amazing to see my alma mater get on the cutting edge of such a burgeoning field."
To support both the Esports Management degree program and the esports team, Herkimer College is establishing an esports arena on campus. The initial phase is anticipated to be completed by fall of 2023.
For more information on the esports management degree program or to apply, visit Herkimer.edu/esportsmgt or contact Admissions at admissions@herkimer.edu, 315-866-0300, ext. 8278, or toll-free in New York, (844) 464-4375.