Softball coach connects nationwide thanks to new digital toolset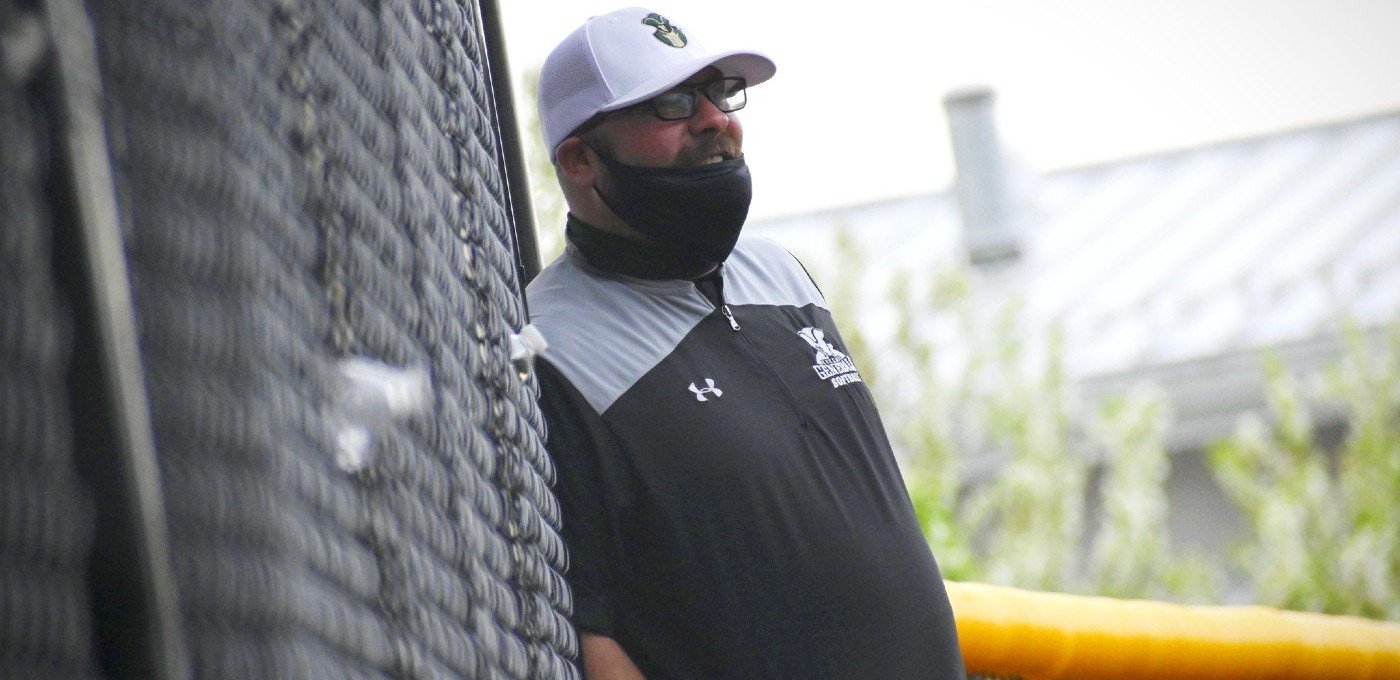 "The pessimist complains about the wind; the optimist expects it to change; the realist adjusts the sails." – William Arthur Ward
Sent to him by a previous colleague, it was the above quote that softball head coach PJ Anadio '02 said he took his inspiration from when it was time to deal with the new-normal of balancing pandemic safety with his love of sport.
"I think we as adults at home are a little bit better equipped to handle all of this," Anadio said. "Everyone forgets these kids just want to be normal 18-to-19-year-old college students."
On the field, Anadio said the cancellation of intercollegiate play had some positives. Normally his team competes against Division I colleges in the fall. With that out of the way, it gave them more time to look inward.
"Sometimes there was such an emphasis on gameplay, that there wasn't as much time to teach," Anadio said. "It was sort of a blessing in disguise, in that sense, since we were able to slow down and focus more on the individual play style and go deeper for improvement."
Regardless, he said his student-athletes were still elated to hear the College planned to bring back Spring 2021 competition play, and said their cheers of joy "were like we won the National Championship again."
Off the field, Anadio had to get creative. With limited in-person visits, he turned to video conferences to stay involved with prospective student-athletes, a venture that turned out to be more lucrative than he expected. Linking up with various Amateur Athletic Union softball travel teams, Anadio was able to virtually scout potential players and also meet with them in a more personal way. He would schedule Zoom calls with teams, promoting Herkimer Athletics while also giving general advice to the college-bound players.
He would watch video breakdowns of their play and give free feedback, and he put players in contact with Herkimer College alumni in their area to learn more about the College and what to expect as they prepared for their next chapters.
"We were trying to make connections in more personal ways, and that really worked out," Anadio said.
With the new digital format, Anadio has been able to reach softball players from all across the country. He even held a two-hour-long Zoom session for members of a Canadian club softball organization that put him in front of more than 100 softball players and coaches.
"We've broadened our horizon on recruiting, and these are practices we're going to definitely continue into the future," he said.
---
This story was written by Kira Maddox, Herkimer College's public relations assistant. Contact her at maddoxkl@herkimer.edu.