Have questions about Fall 2020? Register for our Town Hall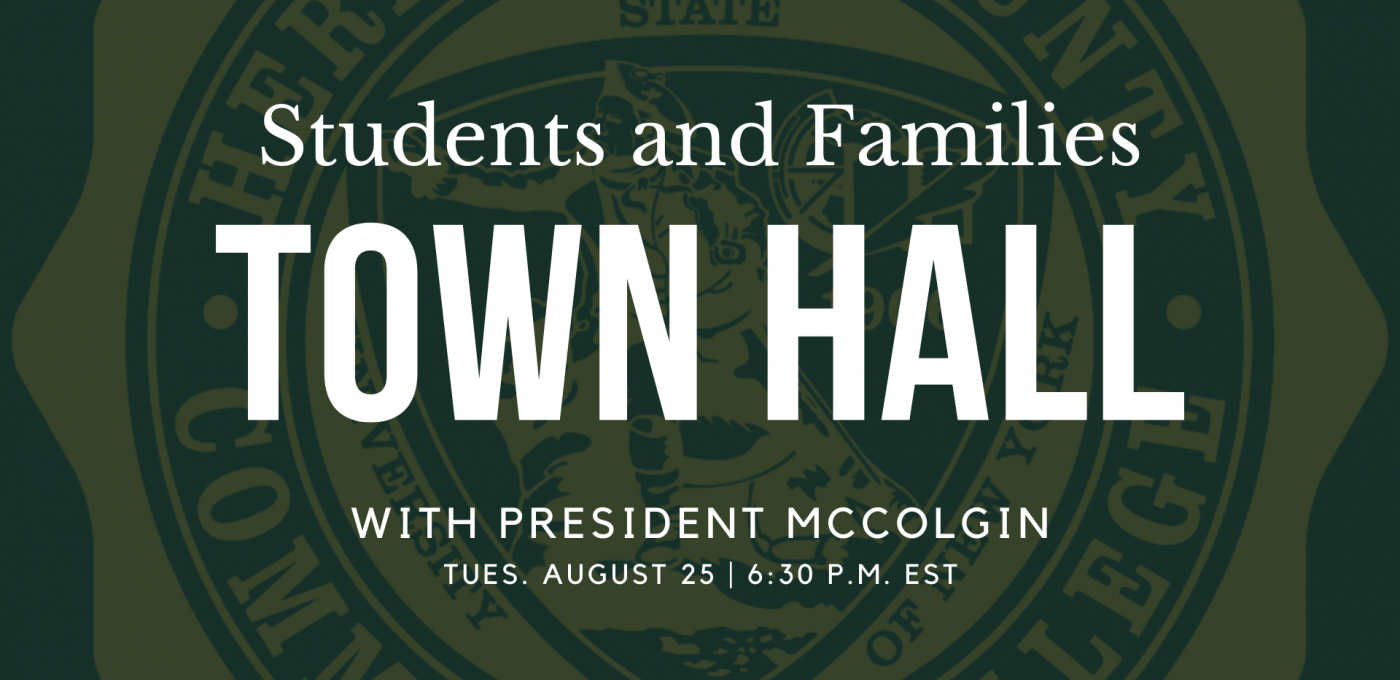 Dear Students,
We hope you're getting excited for the upcoming semester, Generals! With the start of Fall 2020 only a few weeks away, we at Herkimer College want to ensure you're prepared for what's ahead as we continue to manage the effects of the ongoing COVID-19 pandemic.
President Cathleen McColgin and other campus leaders will be holding a Town Hall event to answer any questions you may have about the approaching year, as well as give additional guidance on our HerkSAFE Restart Plan. The meeting will be hosted live via Microsoft Teams.
What: Herkimer College Students and Families Town Hall
Date: Tuesday, August 25
Time: 6:30 p.m. (EST)
Please register and submit your questions ahead of time at Herkimer.edu/town-hall. A link to the meeting will be sent to your registered email address.
Remember, you can also read several helpful FAQs, announcements, and guides on our official Campus Restart page, Herkimer.edu/restart.