Students, employees collect 28 bags of trash during highway clean-up event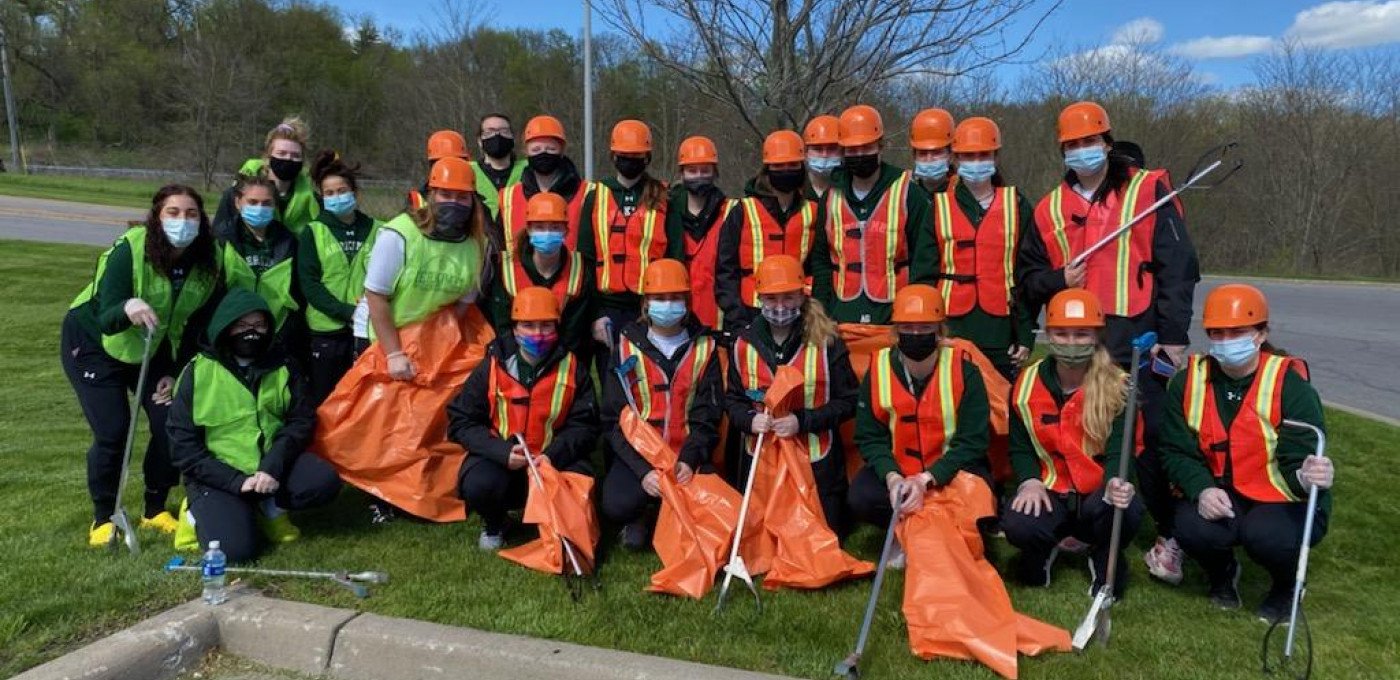 Herkimer College students and staff did their part to help clean up their community this past week.
About 25 students and employees of Herkimer County Community College voluntarily spent their Thursday evening on May 6 cleaning up litter and other debris along Route 5 in Herkimer.
Within a two-hour timeframe, the team was able to collect 28 full bags of trash for proper disposal.
The initiative was created in collaboration with the regional Clean & Green program by Keep Mohawk Valley Beautiful (KMVB), an affiliate of the Keep America Beautiful program representing the six-county, Mohawk Valley Regional Economic Development Council. The goal of KMVB is to organize, engage, and empower public and private entities in the Mohawk Valley to take greater responsibility for improving their community environment. The clean-up effort was conducted along the route adopted by Herkimer College's chapter of Phi Theta Kappa International Honor Society.
"We were happy to be able to do our part for the community and environment, while also enjoying the fresh air and camaraderie," said Rebecca Ruffing, director of public relations.
This year marks the 20th iteration of the Clean & Green regional initiative. To learn more, visit ohswa.org.