Early Childhood A.A.S.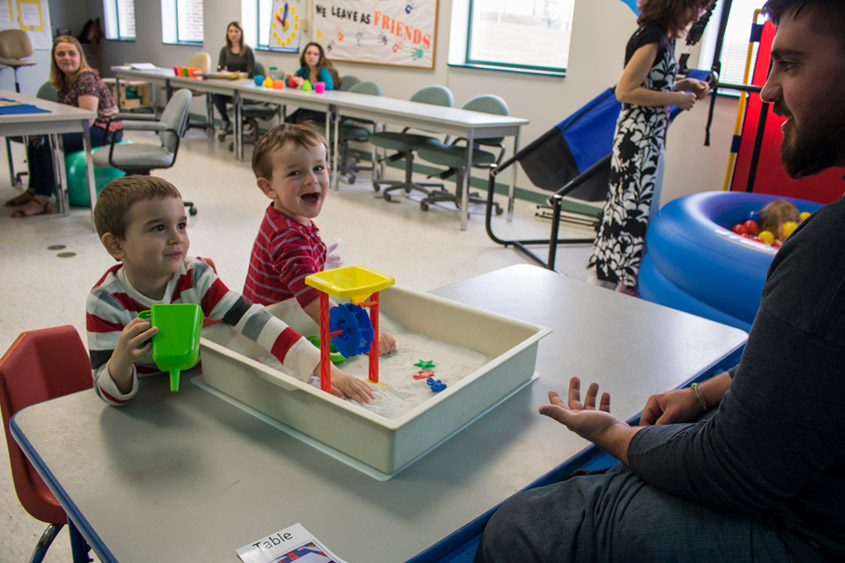 Preparation for a successful career teaching young children.
With your Early Childhood A.A.S. from Herkimer College, you'll be prepared to create a safe, healthy, and nurturing environment with a developmentally-appropriate curricula; observe and document developmental progress; and facilitate home-center communication.
Cazenovia College Baccalaureate Program at Herkimer College
Cazenovia College and Herkimer College are partners in offering Bachelor of Science degrees in Inclusive Early Childhood Education and Inclusive Elementary Education at Herkimer's campus. Classes are conveniently offered in both a full and part-time basis in the evening hours and in a selection of online classes. The programs feature summer and fall entry dates and is set up as a cohort model.
The cost of tuition is $280 per credit hour. Financial aid is available. Students are required to complete one class on the Cazenovia College campus. This course is offered over two weekends during the final summer of the program. Housing is provided at no cost to the students.
As a part of the program, students will complete two student teaching experiences in surrounding area Pre-K and elementary school sites. Upon successful completion of the bachelor degree program with Cazenovia College, students are eligible for dual New York State Teacher Certification in either birth – grade 2 or grades 1 – 6, generalist and students with disabilities.
Herkimer College students with an earned associate degree in education or 60 transferable college credits with required prerequisites are eligible. A minimum 2.5 GPA is required to be considered for acceptance.
Support for advertising of this program was provided by the Federal Carl D. Perkins grant administered by the NY State Education Department.
For more information, please contact Dr. Eric Vernold at 315-866-0300, ext. 8273 or vernoldem@herkimer.edu or Taylor Hodge at 315.655.7191 or tkhodge@cazenovia.edu.
---
Featured Graduate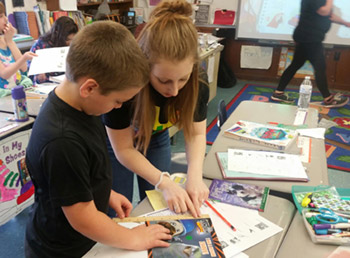 Kristy Wallace loves building a positive rapport with all of her students. "It makes learning enjoyable and helps with classroom management," Wallace says. "I also love that I am able to give back to the youth of my community and provide them with the knowledge that they will need outside of school."
Wallace is a senior at Utica College and works as a teacher's aide at UCP. As a student teacher, she plans lessons based on Common Core and the needs of her students. Wallace ensures she creates a safe learning environment for her students by always making them feel welcomed and cared for.
"My experience at Herkimer will be something that I will always treasure," Wallace says. "My professors always made themselves available to help with anything I needed." She also remembers Professor Kelley fondly. "She taught me more than just how to plan lessons; she taught me what the true meaning of teaching is."
---
Curriculum
View our program course requirements as published in the College Catalog: Early Childhood A.A.S.
---
Transfer Agreements
Below is a list of transfer agreements we have established (for our Early Childhood A.A.S. Program) with four-year colleges & universities to provide a seamless transfer of credits.
Programs also offered online are denoted by asterisk.*
---
Career Opportunities
Graduates will be prepared to accept positions ranging from Teacher Assistant to Teacher in Child Day Care Centers, Preschools, Head Start programs and a variety of other early childhood facilities.
---
Gallery
---
Cost & Financial Aid
Herkimer College offers a quality and affordable educational experience. Learn about our cost of attendance and financial aid.
---