Pre-Employment Police Academy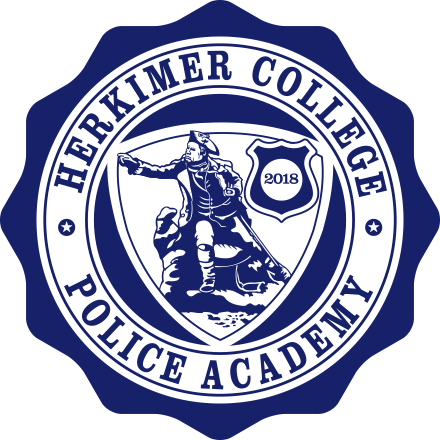 A strong foundation for a career in law enforcement.
In partnership with the Little Falls Police Department, Herkimer College offers Phase I Pre-Employment Police Basic Training. This first phase of pre-employment training is open to civilians and sworn police officers as an alternative to the conventional manner of conducting the Basic Course for Police Officers. The program will prepare students to begin preparation for a career as a police officer prior to being hired by a law enforcement agency. As a further benefit, the program provides law enforcement agencies and municipalities with a diverse pool of trained police officer candidates.
The Little Falls Police Department has administered the part-time Basic Course for Police Officers, and other law enforcement specialty topics, since 1997. LFPD also sponsored the Cazenovia Pre-Employment Program since 2004. They have trained hundreds of law enforcement officers from police and sheriff departments throughout New York State.
Support for advertising of this program was provided by the Federal Carl D. Perkins grant administered by the NY State Education Department.
---
Featured Graduate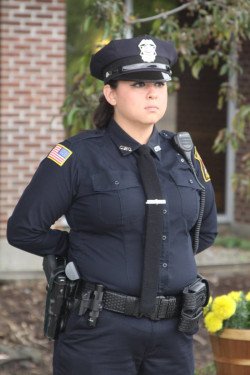 Meagan C. Bedell '19 (Fort Hunter, NY) graduated in the first class from the Pre-Employment Police Basic Training program at Herkimer College, in partnership with the Little Falls Police Department. Meagan said, "The program helped us prepare for over 50 different topics and situations that we will encounter as officers. This opportunity to experience everything from day to day activities to the most stressful of situations is really rewarding."
Meagan was the only female in the inaugural class and offered some words of advice for other women who aspire to start police training. "Law enforcement is one team, one family. The 15 other men I graduated with have always included me in everything...just like they would any other cadet," she said. She explained that the family and team mentality that thrived in her class helps prepare cadets for working in a small group or police force.
Upon graduating from the Pre-Employment Police Basic Training program in June 2019, Meagan found employment as a part-time officer in the Canajoharie Police Department, and they will sponsor her next phase of basic training. Once completed with phase II of basic training, Meagan plans to gain full-time officer status.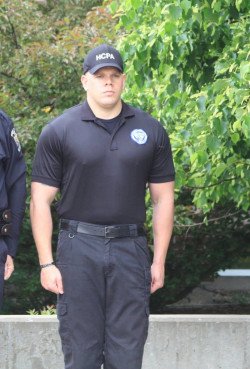 Nicolas Burak '19 (Amsterdam, NY) found many of the aspects of the Pre-Employment Police Basic Training program familiar and adapted quite quickly. Nicolas served in the United States Marine Corps and he applied that experience to his police training. "I was able to take a lot of what I learned about authoritative presence and communication with civilians and apply it to police work." The training he completed in the Marine Corps allowed him to adapt quickly to the curriculum and also to provide insight into some situations.
Nicolas said he was grateful for the opportunity to complete the phase I at Herkimer College. He was appreciative of Program Director Mike Masi's straightforward and honest approach. "Mr. Masi let you know exactly what was expected of you and never really left you confused on what your objectives were." Nicolas is seeking employment as a police officer and hopes to continue with phase II of his training.
---
Curriculum
View our program course requirements as published in the College Catalog: Pre-Employment Police Academy
---
Career Opportunities
Although the program does not guarantee admission into a police department, every standard required by a full-time basic police academy applies, including academics, attendance, and physical fitness. Upon successful completion of the program, you'll receive a transcript and a certificate indicating completion of Phase I of Pre-Employment Police Basic Training.
This certificate gives you two years to secure employment in a police department and complete the Phase II portion of the training before being awarded a full Basic School Certificate from the Department of Criminal Justice Services.
The Phase II training is presented only to sworn police officers and contains the remainder of police training units, which civilian students are prohibited by state law from attending (Counterterrorism, Firearms Training, Supervised Field Training, and Impact Device Training).
---
Gallery
---
Cost & Financial Aid
Herkimer College offers a quality and affordable educational experience. Learn about our cost of attendance and financial aid.
---