Communication and Media A.S.
Think. Engage. Create.
Join a program founded on over 40 years of communication and media excellence.
As a student in the Communication and Media, A.S. program you'll acquire the fundamental skills of media production and human communication. You'll learn how to create and share media, including video, audio, graphics, and journalistic content.
Features of the program include:

Experienced and supportive faculty
Adobe graphics & photo lab
Avid Media Composer lab
Transfer-friendly course of study

Key Aspects of Study

Video, audio, and graphics production
Journalism
Human communication
Social media
Media writing
Graduates are prepared for transfer to a wide variety of four-year media and communication programs. The program meets requirements for three SUNY Transfer Paths—Communication: Media, Communication: Non-Media, and Media Production. This helps ensure a smooth transition to continue your studies at many SUNY schools and programs.
Opportunities for Involvement
| | | |
| --- | --- | --- |
| | | |
| The General is Herkimer College's new student newspaper featuring objective coverage of the campus community and special features. | Phaethon is an award-winning arts & literary publication featuring student fiction, poetry, and artwork. Media majors have opportunities to both submit work and create the publication. | WVHC radio connects the college with the local community. Students have the opportunity to produce and host live and pre-recorded shows, broadcast locally and streamed to the world. |
| Visit The General website | View the latest Phaethon | Stream WVHC Live |
Additionally, you can participate in our Radio-Television Club, the Music Industry Club, and many more student organizations on campus, featuring opportunities to engage with the campus community.
---
Faculty Spotlight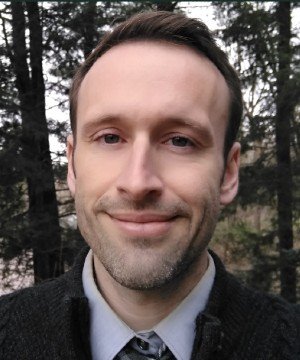 "The Communication & Media program is designed to be hands-on and transfer-friendly. Students have many opportunities to get involved in a meaningful way, to develop a portfolio of work, and to earn leadership and collaborative experience. It's unique because it's broad enough to expose students to a variety of communication and media pursuits, but focused enough so they have critical general education and communication credits they need to transfer into related programs."
-- Blake Pitcher, Associate Professor of Digital Graphics & Design
Read his full Q&A
---
Featured Graduate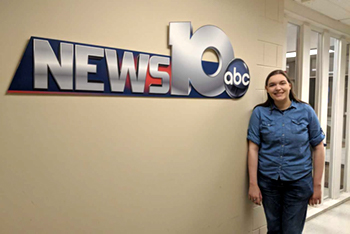 As a News Producer for News10 in Albany, New York, Katie Ranno produces three shows a day. She identifies and develops stories, finding the most effective and creative way to present each piece. Ranno loves that every day presents a unique challenge.
"You never know what's going to happen or what news is going to come down the pipeline," Ranno says. "Because news is so unpredictable, I am constantly learning and finding different ways to grow in my career."

Ranno's career took root at Herkimer College, where she developed complementary skills including media production, formatting scripts, writing visually, and even fundamentals of design.
"Herkimer College has given me a rock-solid foundation that has helped propel me to where I am today."

*Katie Ranno graduated as a Digital Filmmaking major, which has evolved into the new Communication and Media A.S. program
---
Curriculum
View our program course requirements as published in the College Catalog: Communication and Media A.S.
---
Transfer Agreements
Below is a list of transfer agreements we have established (for our Communication and Media A.S. Program) with four-year colleges & universities to provide a seamless transfer of credits.
Programs also offered online are denoted by asterisk.*
---
Career Opportunities
According to the U.S Bureau of Labor Statistics, in the next decade, employment in media and communications is projected to grow faster than the average for all occupations. As a graduate of our program, you'll have a solid foundation to continue your studies, and further specialize your focus.
Like our media graduates, who transferred and completed their four-year degrees, these job titles await you:
News Producer
Public Relations Coordinator
Communications Representative
Content Creator
Multimedia Journalist
Digital Media Manager
Developer Advocate
Graphic Designer
Social Media Specialist
Marketing Coordinator
Reporter
Social Media Coordinator
---
Cost & Financial Aid
Herkimer College offers a quality and affordable educational experience. Learn about our cost of attendance and financial aid.
---