Herkimer College partners with Food Bank of CNY to bolster on-campus food pantry initiative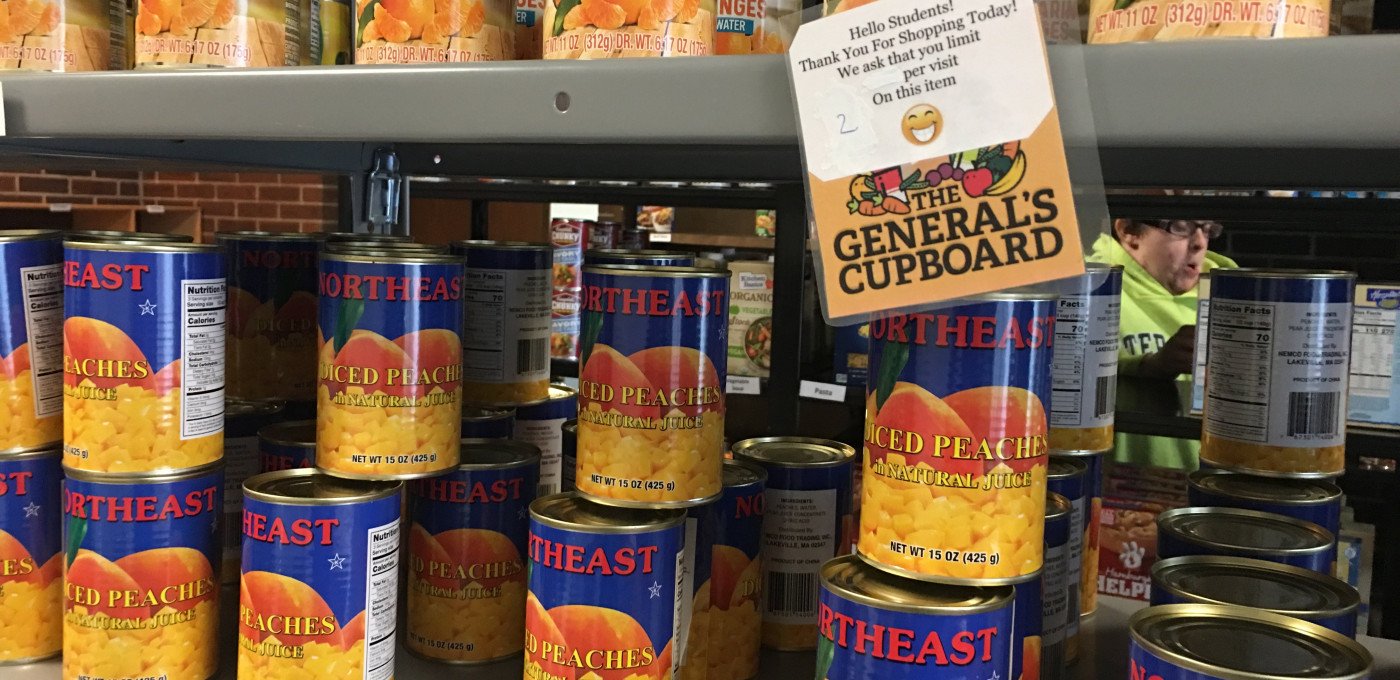 Herkimer County Community College's on-campus food pantry initiative has partnered with the Food Bank of Central New York and other area businesses.
As a key partner, Herkimer College can now purchase food from the bank at a much lower cost, with deliveries to the General's Cupboard twice a month. The Food Bank also provides other services, like bringing a nutritionist to the Herkimer College campus for cooking demonstrations and allowing the College to apply for grants through the Food Bank.
"Nationally, it is estimated one third of all college students struggle with hunger," said Food Bank Chief Programs Officer Sara Haag. "Hunger has no place in the classroom, and when lacking good nutrition students may find it difficult to focus in class or study. The on-campus school pantry at Herkimer College will help students who need additional supports making nutritious food available to them. Food Bank welcomes opportunities to talk with community organizations, like the College, about their ideas to help increase access to food in their communities. Together, we can make a difference."
In addition to the partnership with the Food Bank of CNY, Herkimer College also works closely with Walmart Distribution Center in Marcy, the Compassion Coalition, the Little Falls Knitting Group — which donates handmade winter wear — American Dining Creations and the Herkimer County College Foundation, Inc. to keep the food pantry stocked.
According to a recent survey, about 48 percent of students in two-year institutions across the U.S. experienced food insecurity within the last 30 days. To ensure all students have adequate access to nutrition, Herkimer College opened the doors to The General's Cupboard on Sept. 5, 2019. This on-campus resource provides free canned and packaged food and other non-perishable items, as well as personal care items, to currently enrolled Herkimer College students — no questions asked.
The General's Cupboard has seen tremendous success since it launched, having already served 220 students and given away 4,669 items.
"We are honored to have the General's Cupboard be accepted as an agency partner by the Food Bank of CNY," said Rebecca Ruffing, director of public relations for the College. "Our affiliation with the Food Bank is another step toward establishing and sustaining our food pantry initiative. The bottom line is that it will allow us to help more students and to provide them with a wider variety of nutritious food."