Herkimer College to bring esports to campus in Fall 2020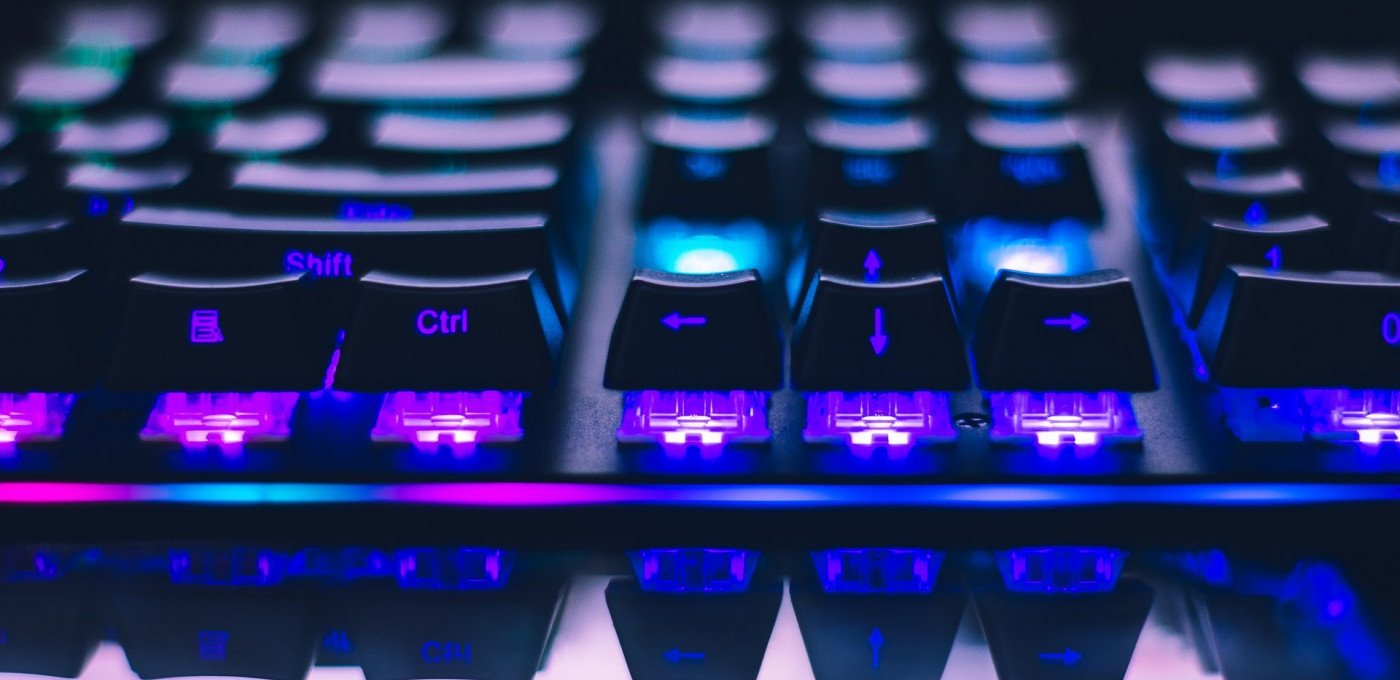 Herkimer County Community College will be bringing competitive video game playing to campus in Fall 2020 with a soft launch of its official esports athletics program.
Herkimer College has been exploring the idea of creating esports at both the club and varsity levels for the past year. College representatives have visited several other colleges with esports teams to learn about their programs, technology and facilities, as well as academic programs related to esports.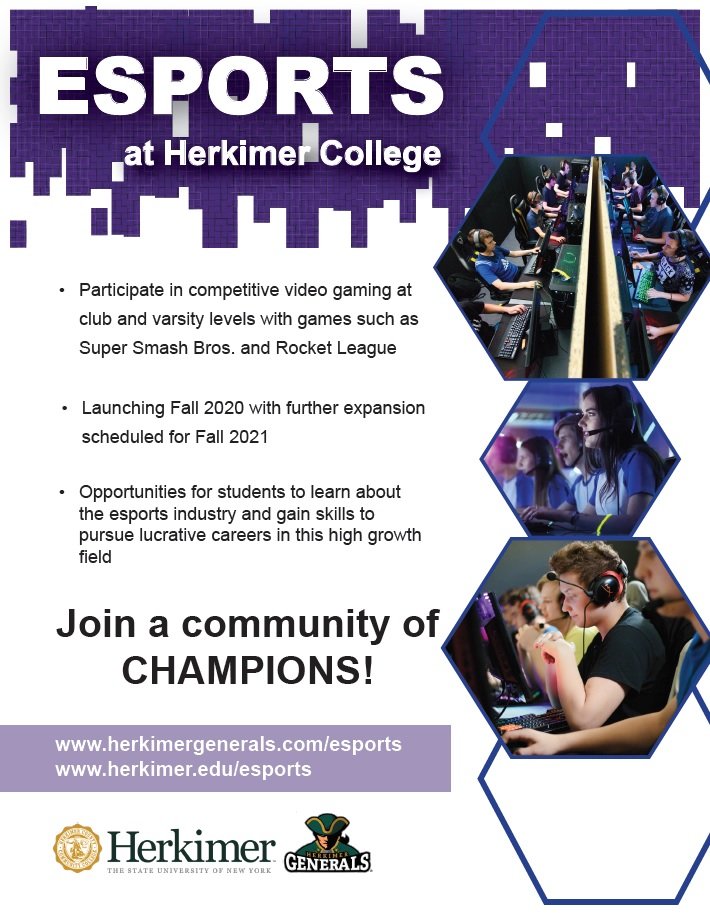 The College plans to launch its program with a limited number of esports teams in the fall of 2020, and to add teams and an esports center in the fall of 2021. The esports center will be housed in the Technology Center, with specialized equipment and technology to facilitate the speed and quality needed in online competitive gaming. Academic eligibility requirements will be the same for varsity esports as they are for all other NJCAA sports.
In an announcement to the campus community, President Cathleen McColgin said bringing esports to Herkimer College will help garner interest in Herkimer College among prospective students, as 15 states now recognize esports as a high school varsity sport, according to Inside Higher Education findings. Similarly, according to a recent article in EdTech Magazine, in 2018 the number of high schools with esports teams participating in the High School Esports League (HSEL) grew from 200 to more than 1,200. Additionally, there is a potential for developing new articulation agreements between Herkimer College's existing academic programs, such as Business Administration, and four-year colleges with bachelor's degrees specific to esports, marketing, video game design, etc.
McColgin also stressed the importance of strengthening the College's student-centered campus culture. "Participating in club or varsity esports teams provides a feeling of belonging and connectedness to the school and to their fellow students for some young people who might otherwise lack effective avenues for developing this sense of community and school pride."
Currently, there are approximately 200 colleges nationwide participating in esports with the National Association of Collegiate Esports, Eastern College Athletic Conference; and National Junior College Athletic Association (NJCAA). There is an "ever increasing number of schools exploring esports," according to the National Association of Collegiate Esports. Moreover, esports has grown into a billion-dollar industry and is projected to continue to grow. Recent tournaments have sold out major venues such as Madison Square Garden, and workforce opportunities related to esports are expanding along with the popularity of these competitions.