Herkimer Generals win 2019-2020 Daktronics Cup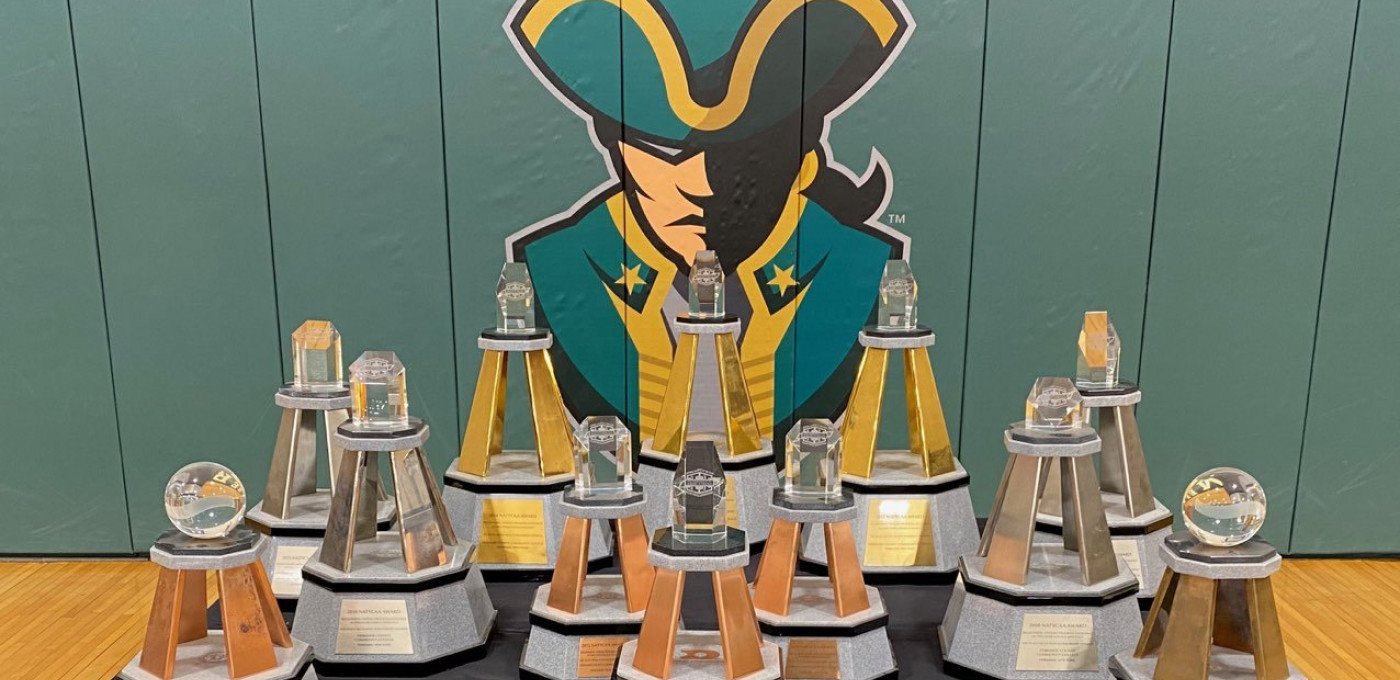 For the fourth time in seven years, the Herkimer Generals are the best non-scholarship two-year athletic program in the country.
Herkimer County Community College has placed first, among two-year college non-scholarship athletic programs, for the 2019-20 Daktronics Cup, awarded by the National Alliance of Two Year College Athletic Administrators (NATYCAA). Formerly the NATYCAA Cup award, this program recognizes excellence in two-year colleges, based on athletic success in championship competition.
Suffolk County Community College finished second and Camden County Community College came in third.
Herkimer teams that contributed to the award included:
Men's Soccer – 2nd place national finish
Women's Soccer- 5th place national finish
Men's Cross Country- 11th place national finish
Women's Cross Country- 11th place national finish
Men's Basketball- 5th place national finish
Men's Bowling- 12th place national finish
Women's Bowling- 12th place national finish
Herkimer has now won first place in the NATYCAA Cup four times, and has placed in the top three every year since the award's inception, except 2009 when the program finished in fourth place.
"I am extremely proud of our student-athletes and coaches for another outstanding year in the classroom, community and on the playing fields," said Dean of Students/Director of Athletics Donald Dutcher. "We strive to achieve excellence in those three areas each and every day, and that's why we continue to rank among the best.
Many times I am often asked how do we continue to prove athletic and academic excellence year in and year out and my immediate response is that we have some of the best coaches in the country. Their passion, loyalty and commitment to Herkimer College and to our student athletes to provide an overall experience of excellence is what they have been doing for years. Many of our coaches are Alumni of the College, including myself, and we just want to give back on the experience we had at Herkimer under the great athletic staff that included: Tom LaPuma, Jack Alofs, Perry Nizzi, Paul Wehrum, Jeanne Galvin to name a few."
NATYCAA is the professional organization of two year college athletic administrators dedicated to the continuing growth and development of two-year college athletics and the individuals involved through an exchange of information, monitoring of legislation, promotion of academic excellence, increasing communication between organizations, and encouraging a high degree of integrity in all endeavors.
Herkimer College's athletic program has amassed 60 national, 126 regional and 166 conference championships, as well as 30 National Academic Team of the Year Awards.