Herkimer College appoints alum, Pre-Employment Police Academy graduate as campus peace officer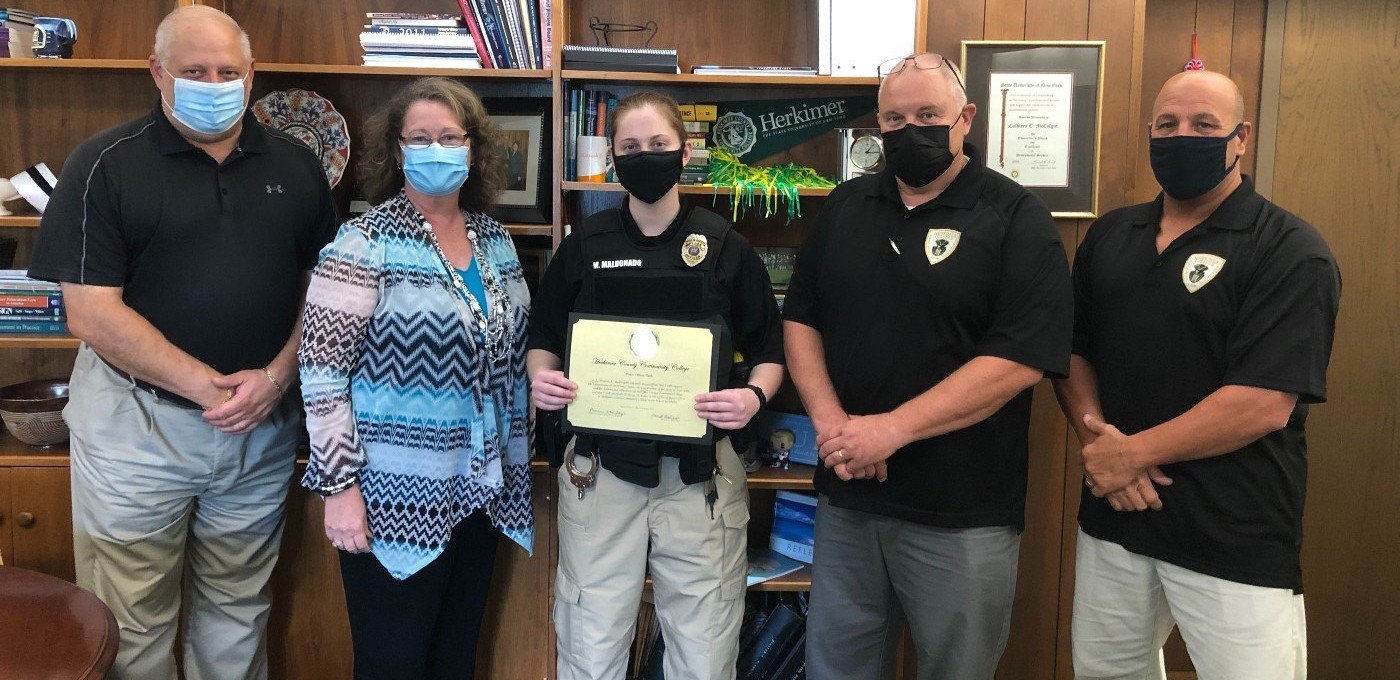 Herkimer County Community College has appointed Miranda A. Maldonado as a campus peace officer.
Maldonado, of Ilion, New York, is a Herkimer College alum. She earned an associate degree in criminal justice in 2016 and continued her education at Utica College, where she completed her Bachelor of Science degree in criminal justice with a concentration in white-collar crime. During this time, Maldonado also interned with the Ilion Police Department, accompanying officers on various calls and shadowing while they completed accident reports, conducted interviews, and took statements.
She completed Herkimer College's Pre-Employment Police Academy in July 2020, completing Phase I of pre-employment police basic training to be a sworn police officer, and continued Phase II through the Little Falls Basic Course. Maldonado has worked as a part-time police officer for both the Mohawk Police Department and the Dolgeville Police Department.
In her new role as a campus peace officer, Maldonado will perform various security- and law enforcement-related functions to help the Campus Safety Office maintain order for the security of College property and safety of Herkimer College's students, staff, and visitors.