Learn
» Programs & Majors
Childhood Education A.S.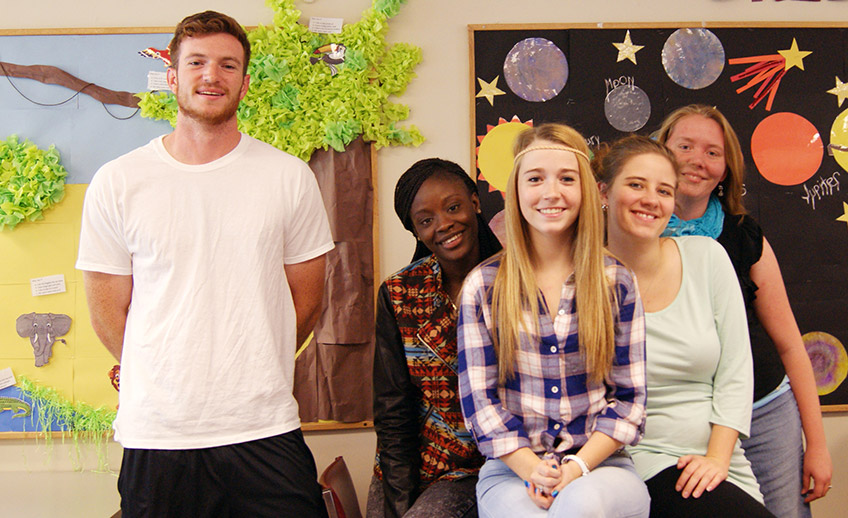 Apply Now
Request Information
Begin your journey in Childhood Education
The Childhood Education program is designed for students interested in becoming an elementary school teacher (Pre-K through Grade 6).  Upon graduation, you'll be prepared for transfer to a four-year institution by completing general education coursework including courses in their chosen area of concentration: English, History/Social Studies, Biology, Chemistry or Math.
As a successful graduate you'll be able to:
Identify and implement a prepared lesson
Use effective classroom management techniques and pedagogy
Build a skill set necessary for seamless entrance into the next level of study for educators
Featured Graduate
Gianna Netti loves coming up with creative ways to teach her content and engage students in learning in new and exciting ways.  As a 6th grade teacher at Little Falls Middle School, she plans and delivers standards-based science lessons, while assessing student learning and differentiating instruction based on the individual needs of her students.
But her role as a teacher doesn't stop there, Netti explains.  "I also love being a source of support and care for my students as they begin to navigate middle school."
Netti describes Herkimer as initiating her love of education by allowing her to observe actual schools and classrooms right away.  "That experience in the field was inspiring," Netti recalls.
"I cannot say enough about the knowledgeable and dedicated professors in the Childhood Education program," Netti says.  "Their instruction provided me with the skills and understandings necessary to be successful throughout college and ultimately in my career as an educator."