Musician, recording artists thanks Herkimer for giving him his start
Luciano Reyes
Class of 2012, A.S., Music Industry
---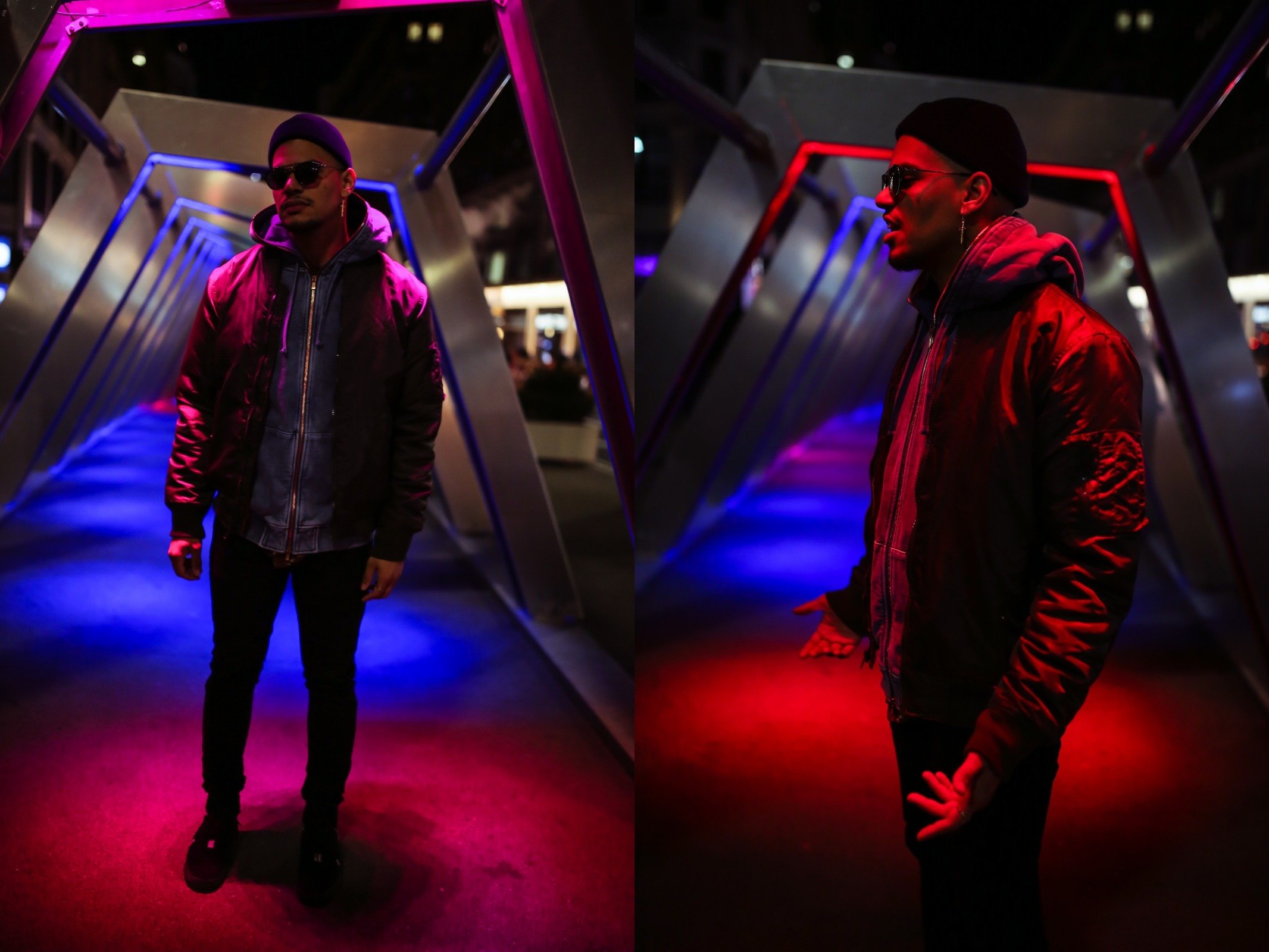 For Luciano Reyes '12, Herkimer College was a much-needed learning opportunity. After getting a stable foundation in music, he's positioning himself as a budding musician and industry guru in New York City.
"It's been a long time, but these goals I've set for myself are finally starting to come to life," Reyes said.
Growing up in Putnam County, Reyes had a lifelong interest in music. A recording studio in his high school made the transition to songwriting and mixing seamless. "Once I discovered one thing, I just kept going down this road."
When it came time to look at higher education, Reyes said he was drawn to Herkimer because of its small-town feel and affordability as a two-year school. It also had a program he was interested in: Music Industry. This gave him the background knowledge and theory understanding he said he was lacking. Joining poetry and music clubs helped honed his spoken word skills and lyricism.
Not unlike other first-year college students, Reyes said he had a rocky first semester but was able to knuckle down after joining the men's swimming team. Being a part of a team motivated him to work harder—sometimes being the first one at practice and the last one to leave—and ensured he kept his grades up.
"At Herk, I really unlocked pieces of myself," Reyes said. "It's the first time I looked myself in the mirror and challenged myself, and I felt like I could do anything. I did so much I didn't think I could."
Reyes took a gap year after earning his associate degree and roamed upstate New York with friend and fellow Herkimer alum Justin Sommers. The pair formed a musical duo, and for a while it was just them and the next stage lights. But eventually Reyes said he began to feel lost and directionless just picking up odd jobs.
Reyes continued his education at Baruch College in Manhattan for management musical enterprises. His goals began to change. Instead of just making music, Reyes said he wanted to learn more of the business side. He interned with Ultra Records learning mechanical licensing and now works for Royalty Solutions, a third-party company for record labels handling licensing, royalty statements, etc.
Reyes works in the morning and spends his nights making music under his stage name "LUCKY!," playing shows and trying to network throughout the New York City burrows. He and his roommates turned a room in their apartment into a personal music studio. He networks at office parties and said he's always hitting the pavement, either looking for a new artist to collaborate with or shooting his own music videos. He's performed at places like the legendary S.O.B.'s in SoHo, where Drake, Kendrick Lamar, Marc Anthony, and Celia Cruz have played gigs.
Looking forward, Reyes said he'll be releasing more music (you can find him on Spotify and YouTube) and hopes to one day own his own music company. Looking back, he thanked Herkimer for helping him start on the right foot.
"I went to community college, and it was the greatest thing I ever did. I met people I still talk to today, and I still got into the industry I wanted to get in. If people are going to take their own steps and make their own path, if it starts at Herk, then hell yeah!"