Alumni
Stay in touch with Herkimer College, reach out to fellow alumni, and attend an event or two.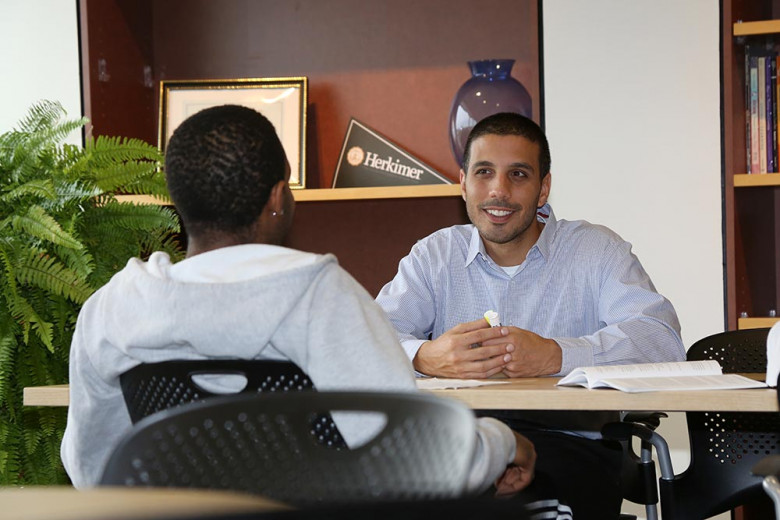 Alumni Referral
Refer a Family Member, Friend or Acquaintance to Herkimer College
By referring a family member, friend, or acquaintance, you are helping to spread the word about the exceptional educational opportunities available at Herkimer College.
No matter where you turned at Herkimer, there was always someone willing to lend an ear and offer advice.
Delaney Buckley '16
National Sales Coordinator, NESN
I owe all praise to Herkimer, that's where it all began for me. They took the time out to understand me. I don't know if they saw something in me, but they worked with me.
Dartray Belk '06
Community Affairs Liaison, New York Police Department
The culture of the school – the personal relationship, the personal aspect – really make Herkimer stand out.
Frank Elias '88
Founder, Utica Coffee Roasting Co.

Keep in touch and let Herkimer know what is going on in your life.
We always love to hear from and about our alumni, so please take a moment and contact us.
We may include it in our Connections Magazine, thank you!