Alumni Stories
Michael Fanelli
Class of 2001, Business Administration, A.S., Herkimer College
---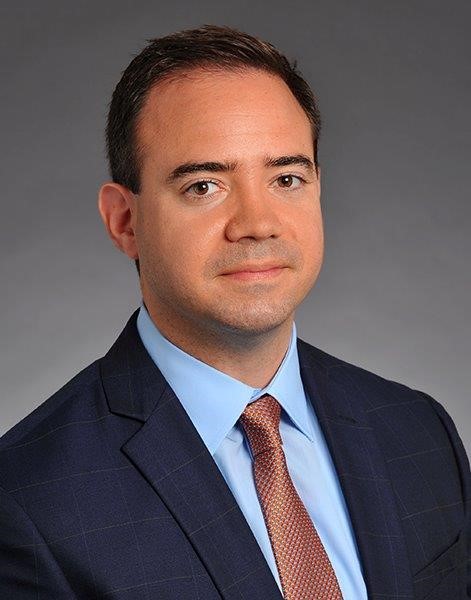 In October, 2014, Fanelli was promoted to partner at McGladrey, LLP. "I am now an owner in the company," he explains. "I lead merger and acquisition due diligence projects, key companywide initiatives, people management, all as a partner in the fifth largest accounting, tax and consulting firm in the US." Fanelli is also one of the youngest partners of the firm. "You have to deliver quality work and interface well with clients, develop team members and promote yourself, too, as well as management taking notice of you… It's really a people business, the higher you go.
"I went from associate to manager to director…less than 10 percent of the professionals within the firm become partners. I'm honored to be a partner now."
As a child, Fanelli admits that he was always "on the number side of things," and in high school, he took a college accounting class. However, it was at Herkimer College that accounting caught his eye. "My baseball coach, Henry Testa, was also my accounting professor," Fanelli explains. "I asked him a lot of questions . . . I ran a lot of things by him, and he really influenced me."
"Michael was a wonderful student and a terrific guy," said Associate Dean Emeritus Hank Testa. "I knew immediately that he would be a huge success in the business or accounting fields. He was a very hard worker and was never satisfied with anything less than perfection, an exceptional athlete in both soccer and baseball . . . In class Michael was inquisitive. He always wanted to know why, not just how. He was the kind of student-athlete a professor and coach dreams of . . . selfless, friendly, hard-working and of course, extremely bright. If I had a son, I would hope that he turned out to be just like Michael."
After graduating from Herkimer in 2001, Fanelli transferred to Binghamton University where he earned a bachelor's degree in accounting, and then became a certified public accountant.
"I always thought I'd become a CPA, but I had no idea I would be where I am today," he admits. "Right out of college I started out within the audit practice at one of the Big Four accounting firms, PricewaterhouseCoopers. Subsequently, I became a controller of a middle market business and then started with McGladrey LLP in 2006, within the Transaction Advisory Services ("TAS") practice." McGladrey is the fifth largest accounting firm in the US, as well as the largest such firm to target the middle market.
Fanelli sums it up this way. "I'm only 34 years old, and I'm a partner at a very credible firm. I credit my hometown [Endicott, NY], my family, HCCC and Binghamton University for getting where I am today. With hard work and dedication, you can get to where you want to be quickly."