Educating an Educator
Cosimo Tangorra
Class of 1990, Social Science, A.A., Herkimer College
---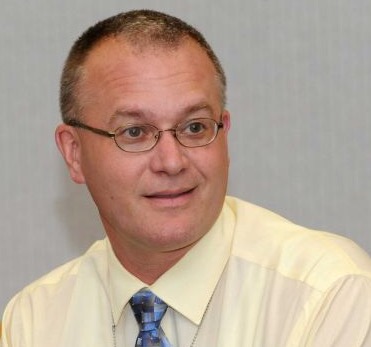 When Cosimo Tangorra entered Herkimer County Community College, working in education was the least of his plans. Today, after numerous local and state education positions, he was unanimously voted to become Niskayuna, New York's new superintendent of schools.
"Dr. Tangorra brings an exceptional breadth and depth of experience to our district, and we are thrilled to announce this appointment," Patricia Lanotte, Board of education president, said in a press release. In 2014, the school was ranked 26th best in the nation, and sixth best in New York. To accept the position, Tangorra stepped down from his responsibilities as deputy commissioner for the New York State Department of Education. Previously, he taught special education, served as superintendent in four school districts and led the merger of the Ilion and Mohawk School Districts into what is now Central Valley Academy. But education hadn't always been his dream.
"The professors – they were so good at relating what we were learning in class to the world and to other classes. They demonstrated that what we were learning in class, we could take it to our community; we could make a difference. My outlook changed. I learned to write, to communicate. I became excited about learning."
Tangorra's excitement about learning did not stop after he graduated with an associate degree in social science at Herkimer. He would go on to earn a BA in Psychology from Siena College, an MS in Special Education from the College of St. Rose, a Certificate of Advanced Study in Educational Administration from SUNY Cortland, and a Doctorate of Education from Sage College. But first, he discovered the world of education and being an educator.
"I worked at the college [Herkimer] in the Registrar's Office," Tangorra explains. "I saw it all; it was like I was 'behind the curtain,' so to speak, as a student employee." While working for the college, Tangorra got to know the administrative staff and the professors, and developed skills both academically and administratively. "That's why Herkimer County Community College has had the biggest influence of all the schools [I've attended]. I started to think about education; how can I become an educator?"
"I give Herkimer County Community College all the credit," Tangorra says, "especially professors Ray Lenarcic, Gary Ruff and Sally Durkee...There have been so many people who mentored me, accepted me, advised me, who helped me develop as an educator. Now I feel obliged to do the same."