The Confidence to Pursue Dreams
David Rampe, PH.D.
Class of 1979, Science, A.S., Herkimer College
---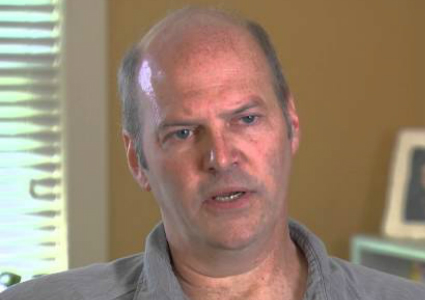 DAVID RAMPE, PH.D., LEFT HERKIMER COLLEGE IN 1979 WITH A DEGREE IN SCIENCE AND TWO YEARS OF FOUNDATIONAL ACADEMIC EXPERIENCE. HERKIMER WAS THE FIRST STEP ON HIS PATH FROM AN AMBITIOUS STUDENT TO THE SUCCESSFUL PHARMACOLOGIST HE IS TODAY.
Even as a young boy, Rampe says that his interest in science and medicine has always been there, so the choice to pursue it in college was natural. He followed his passion and worked toward a degree in science from Herkimer, along the way discovering that he wanted to do more than study biology alone. With that in mind, Rampe applied and was accepted to the University of Buffalo's prestigious and selective School of Pharmacy.
He remembers taking the classes and realizing that it was the basic science of medicine and discovery that drew him to pharmacology. "After my third year, I decided to transfer out of pharmacy school into pharmacology," he recalls. Rampe says that his time at Herkimer was key in building his confidence to continue on to a four-year institution. "Coming from a small rural school, I didn't feel like I got the best education, I felt insecure," Rampe recalls. "But at Herkimer the teachers were good, I got my feet wet and started taking courses like physics and chemistry. I was still hesitant at the University of Buffalo, like, 'I just went to a two year school. Am I ready for a bigger institution?' But Herkimer prepared me well." He continued at Buffalo receiving his Ph.D. from the Department of Biochemical Pharmacology followed by a post-doctoral fellowship at Baylor College of Medicine where he solidified his narrowed field of study to ion channels within the cardiovascular system—in the basest of terms, how medicines interact with the heart. Clearly, Rampe has put this education to good use. Despite being an author and contributor of over 80 publications as well as co-inventor on several drug patents, he cites his biggest career accomplishment as helping unravel how pharmaceutical drugs can produce arrhythmias in the heart, which was a major advance in drug development beginning in the 1990's and continuing through the present. "Lots of people worked on it, so I say 'helping'," he says with a laugh.
Rampe has worked in the pharmaceutical industry for the past 27 years to improve the medicines and treatments we use every day, but he never forgets where he came from and the school that gave him his start. "I still remember Herkimer," Rampe stresses, "I do my best to go back when I can. Herkimer gave me the preparation I needed to succeed."