Alumni Stories
Nicolas Burak
Class of 2019, Pre-Employment Police Basic Training
---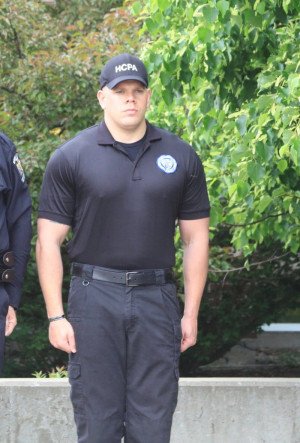 Nicolas Burak '19 (Amsterdam, NY) found many of the aspects of the Pre-Employment Police Basic Training program familiar and adapted quite quickly. Nicolas served in the United States Marine Corps and he applied that experience to his police training. "I was able to take a lot of what I learned about authoritative presence and communication with civilians and apply it to police work." The training he completed in the Marine Corps allowed him to adapt quickly to the curriculum and also to provide insight into some situations.
Nicolas said he was grateful for the opportunity to complete the phase I at Herkimer College. He was appreciative of Program Director Mike Masi's straightforward and honest approach. "Mr. Masi let you know exactly what was expected of you and never really left you confused on what your objectives were." Nicolas is seeking employment as a police officer and hopes to continue with phase II of his training.
For more information about the Phase I Pre-Employment Police Basic Training program, visit www.herkimer.edu/police.